2/2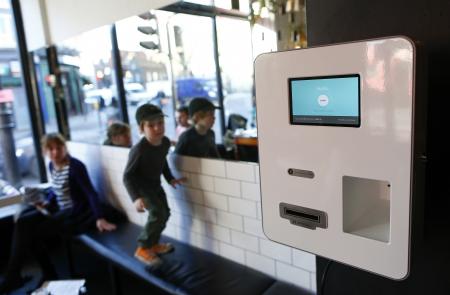 2/2
By Angelo Young – After a four-month investigation, French authorities say they're the first to shut down a bitcoin exchange in Europe. The move comes as virtual currency advocates are calling for clear and modern regulatory guidelines in Europe and the United States.
Two men are in custody for trading the virtual currency without approval from France's banking authority. They also face charges of undeclared work, money laundering and pirating computer games, according to a report Monday in the Paris newspaper Liberation.
Prosecutors seized 388 units of the virtual currency, worth about $700 apiece, as well as computer equipment used to operate the exchange.
"This is the first time that an illegal exchange platform for bitcoins like this one has been dismantled in Europe," Olivier Caracotch, prosecutor in the southern town of Foix, said in a statement published by AFP.
Last week, police raided locations in the Riviera cities of Cannes and Nice and arrested the men. One was identified as a 27-year-old Tunisian who set up the electronic exchange that traded bitcoins and euros. The other suspect was identified as a 36-year-old French national.
The status of the five-year-old virtual currency lies in regulatory limbo in many countries. France allows the trade in bitcoins, but requires traders to be authorized by the ACPR, the country's banking authority.
In France, bitcoin-related revenue wired to personal bank accounts without authorization can lead to money laundering charges, according to report last December from the Bank of France. The country charges sales tax on bitcoin transactions, but doesn't consider it an official currency because vendors aren't compelled to accept it as legal tender as they would the euro.
Advocates for bitcoin and other forms of virtual currency that are traded outside of any centralized banking authority have been calling for updated laws and more uniform rules.
"One of the challenges is that without clear guidance from the EU, from the UK, it will limit industry development," Jeremy Allaire, head of Circle, a consumer finance company that allows people to use and store virtual currencies online, recently told Reuters.
Last month, Expedia Inc (NASDAQ:EXPE), one of the world's largest online travel agencies, became the latest major company to start accepting bitcoin. Expedia customers can use the virtual currency to pay for hotel bookings.


Source By Breaking News Website | BreakingNews.WS