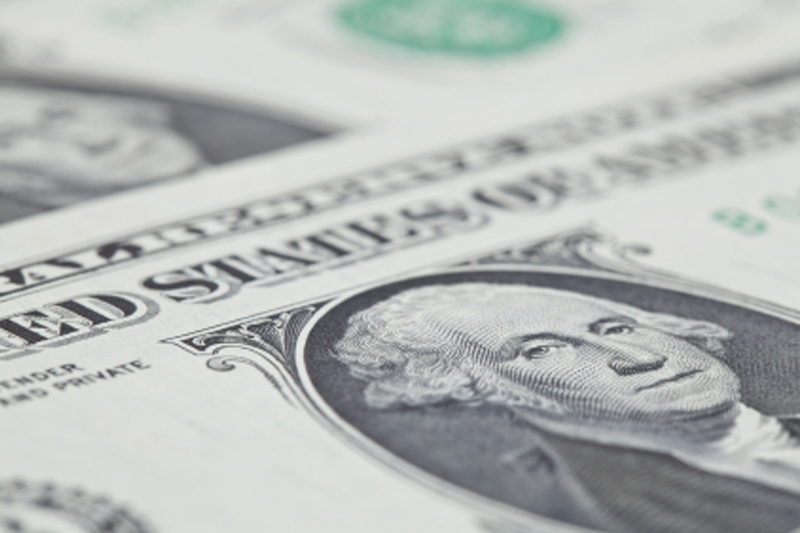 Dollar at 1-week lows against currency basket
Investing.com – The dollar fell to a one week low against a basket of other major currencies on Wednesday ahead of the release of Federal Reserve meeting minutes later in the trading day.
EUR/USD was up 0.18% to 1.3636, the highest since July 3.
The drop in the dollar came amid concerns that recent U.S. data showing that the labor market is continuing to strengthen will not be enough to prompt the Fed to bring forward its timetable for raising interest rates.
Official data late last week showed that the U.S. economy added a larger-than-forecast 288,000 jobs last month, while the unemployment rate ticked down to 6.1%, the lowest in almost six years.
Markets were looking the minutes of the Fed's June meeting later Wednesday for further indications on the direction of monetary policy. The Fed was expected to stick to its dovish stance amid concerns over ongoing slow growth in inflation and wages.
The dollar pushed higher against the yen, with USD/JPY easing up 0.12% to 101.69, while USD/CHF lost 0.20% to trade at 0.8912.
The pound was little changed, with GBP/USD at 1.7136, holding above Tuesday's one-week lows of 1.7084.
The New Zealand dollar was close to three year highs, with NZD/USD up 0.17% to 0.8803. The kiwi was boosted after ratings agency Fitch raised New Zealand's credit outlook to positive from stable on Tuesday and reaffirmed the country's AA rating.
Elsewhere, AUD/USD was steady at 0.9398, while USD/CAD was down 0.22% to 1.0654.
The US Dollar Index, which tracks the performance of the greenback versus a basket of six other major currencies, was down 0.16% to 80.10, the lowest since July 3.


Source By Breaking News Website | BreakingNews.WS