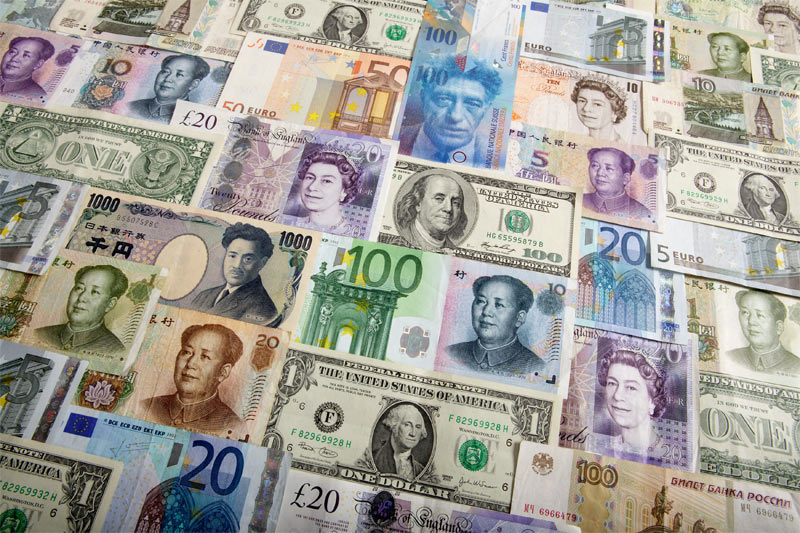 Investing.com – The dollar was broadly higher against the other major currencies on Wednesday after the White House said President Barack Obama will announce his nomination of Federal Reserve Vice Chairwoman Janet Yellen to head the U.S. central bank later Wednesday.
During European morning trade, the dollar recovered against the yen, with USD/JPY advancing 0.60% to 97.44.
The dollar found support ahead of Ms. Yellen's nomination amid expectations that under her leadership Fed policy could remain accommodative for some time. If Ms. Yellen's nomination is confirmed by the Senate, she will succeed Chairman Ben Bernanke, whose term ends January 31.
But investors remained cautious as a partial U.S. government shutdown dragged on into a second week, with few signs of progress towards a resolution ahead of an October 17 deadline to avoid a U.S. sovereign default.
International Monetary Fund Chief Economist Olivier Blanchard warned Tuesday that a failure to raise the U.S. debt ceiling could potentially lead to "major disruptions" in financial markets in the U.S. and abroad.
The euro was lower against the dollar, with EUR/USD down 0.38% to 1.3521.
The pound fell to two week lows against the greenback, with GBP/USD dropping 0.70% to 1.5970 after data showed that U.K. industrial production fell at the fastest rate in nearly a year in August, rising doubts over the outlook for third quarter growth.
The Office for National Statistics said U.K. industrial production fell 1.1% in August, defying expectations for a 0.4% increase, after inching up 0.1% in July.
The ONS said manufacturing production fell by a seasonally adjusted 1.2% in August, confounding expectations for a 0.4% increase.
A separate report showed that U.K.'s goods trade deficit narrowed to GBP9.63 billion in August from GBP9.94 billion in July, but analysts had expected the deficit to shrink to GBP9 billion.
The dollar gained ground against the Swiss franc, with USD/CHF rising 0.72% to 0.9104.
Elsewhere, the greenback was broadly lower against its Australian, New Zealand and Canadian counterparts, with AUD/USD up 0.27% to 0.9448, NZD/USD rising 0.16% to 0.8301 and USD/CAD edging up 0.08% to trade at 1.0376.
The dollar index, which tracks the performance of the greenback versus a basket of six other major currencies, was up 0.45% to 80.43.
Investors were awaiting the release of minutes from the Fed's September meeting later Wednesday, after the U.S. central bank surprised markets with a decision to keep its stimulus program on track.


Source By Breaking News Website | BreakingNews.WS