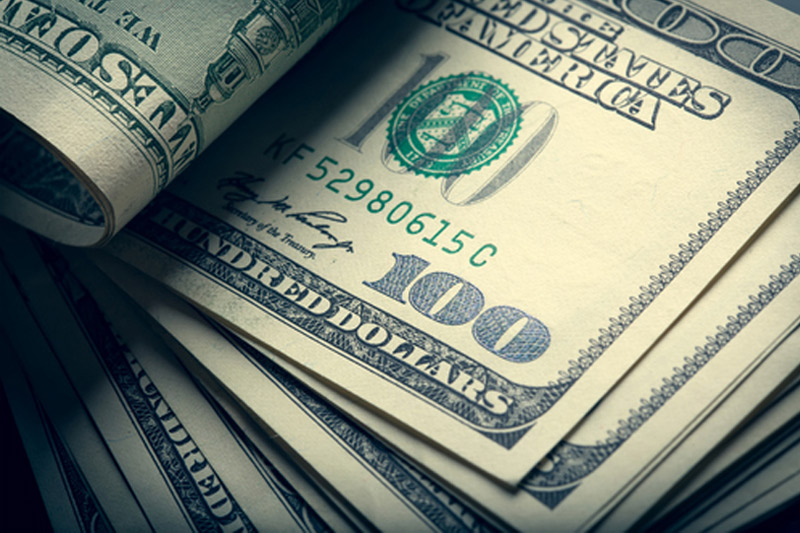 Dollar rises broadly vs. counterparts after data
Investing.com – The dollar turned broadly higher against a basket of other major currencies on Thursday, as upbeat U.S. jobless claims data lent support to the greenback and concerns over the banking sector in Portugal boosted safe haven demand.
EUR/USD slid 0.35% to 1.3593.
The euro backed off highs after data on Thursday showing that industrial output in France, Italy and Holland declined in May added to concerns over the outlook for the euro zone economy.
In addition, European equities came under broad selling pressure amid growing concerns over the health of Porugal's Espirito Santo Financial Group.
In the U.S., the U.S. Department of Labor said the number of individuals filing for initial jobless benefits in the week ending July 5 declined by 11,000 to a 304,000 from the previous week's total of 315,000. Analysts had expected jobless claims to hold steady at 315,000 last week.
The dollar came under pressure earlier, after the minutes of the Federal Reserve's June meeting revealed little new information on when the bank could start to hike rates. The central bank acknowledged that the economy is continuing to improve but officials remain divided over the outlook for inflation.
The minutes did show however that officials agreed to end the bank's asset purchase program in October.
The dollar was lower against the yen, with USD/JPY down 0.42% to 101.21.
Elsewhere, the pound fell to session lows after data showed that the U.K. trade deficit widened unexpectedly in May, as imports outstripped exports. GBP/USD edged down 0.20% to 1.7123.
The stronger pound has raised concerns over the impact on exports from the U.K. Sterling has strengthened broadly this year amid expectations that signs of a deepening economic recovery will prompt the Bank of England to raise interest rates before the end of the year.
Separately, at its monthly meeting, the BoE left rates on hold at 0.5% and kept the size of its asset purchase program unchanged at £375 billion, in a widely expected decision.
The greenback was higher against the Australian, New Zealand and Canadian dollars, with AUD/USD down 0.40% to 0.9374, NZD/USD slipping 0.17% to 0.8809 and USD/CAD adding 0.12% to 1.0665.
The US Dollar Index, which tracks the performance of the greenback versus a basket of six other major currencies, was up 0.19% at 80.23.


Source By Breaking News Website | BreakingNews.WS