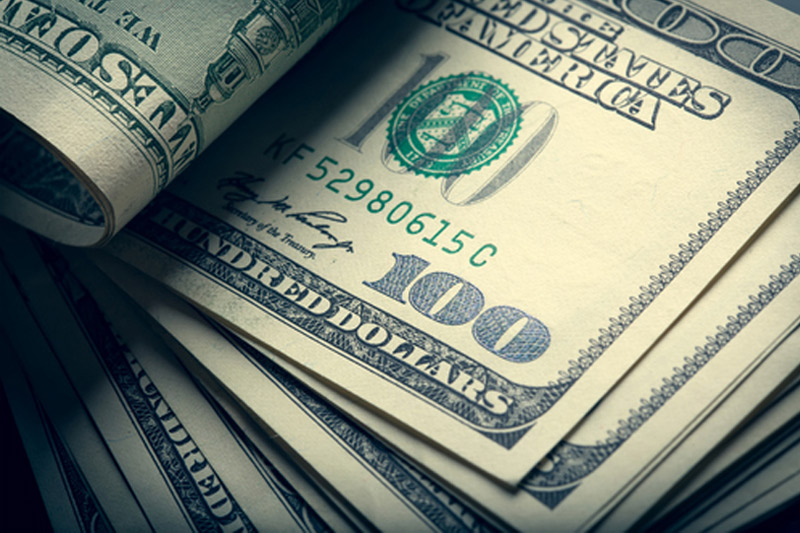 Dollar slips on reports Malaysian Airlines plane shot down
Investing.com – The dollar weakened against most major currencies on Thursday after a Malaysian Airplanes plane crashed in Ukraine along the Russian border, with reports the aircraft was shot down sending investors avoiding the greenback in favor of safe-haven assets like gold.
Still, uncertainty as to what brought the plane down prevented the dollar from tanking, with many investors remaining in a wait-and-see mode before it becomes clear what happened.
In U.S. trading on Thursday, EUR/USD was up 0.03% at 1.3529.
Investors were tracking news reports that a Malaysian Airlines plane crashed in Ukraine, with wire reports quoting Ukraine authorities saying that the aircraft had been shot down.
The dollar dropped as investors awaited confirmation of the plane crash and its cause.
Mixed data took a back seat to the geopolitical concerns in Ukraine, which have tended to weaken the dollar in the recent past by stoking fears the crisis could slow U.S. recovery by pushing up oil prices and dampening commerce between U.S. companies with Russia and Europe.
The Federal Reserve Bank of Philadelphia said that its manufacturing index improved to a more than three-year high of 23.9 this month from June's reading of 17.8. Analysts had expected the index to dip to 16.0 in July.
The data came after the U.S. Department of Labor said the number of individuals filing for initial jobless benefits in the week ending July 12 declined by 3,000 to 302,000 from the previous week's total of 305,000.
Analysts had expected jobless claims to rise by 5,000 to 310,000 last week.
Separately, the U.S. Commerce Department said that the number of building permits issued last month fell by 4.2% to 963,000 units from May's total of 991,000. Analysts expected building permits to rise by 4.2% to 1.04 million units in June.
The dollar was down against the yen, with USD/JPY down 0.44% at 101.24, and down against the Swiss franc, with USD/CHF down 0.09% at 0.8974.
The greenback was up against the pound, with GBP/USD down 0.16% at 1.7110.
The dollar was mixed against its cousins in Canada, Australia and New Zealand, with USD/CAD up 0.10% at 1.0753, AUD/USD up 0.02% at 0.9370 and NZD/USD down 0.26% at 0.8689.
The US Dollar Index, which tracks the performance of the greenback versus a basket of six other major currencies, was down 0.07% at 80.56.
Markets on Friday will continue to track events surrounding the downed Malaysian Airlines plane.
Elsewhere, the U.S. is release preliminary data from the University of Michigan on consumer sentiment.


Source By Breaking News Website | BreakingNews.WS