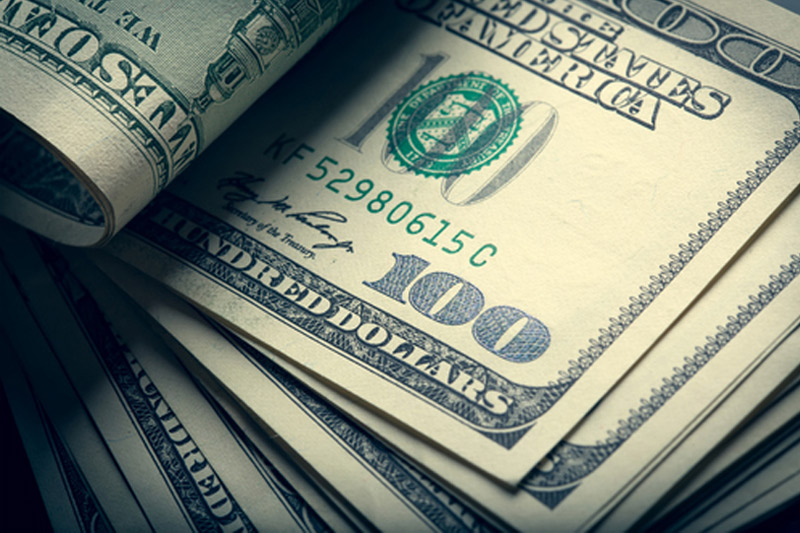 Dollar posts gains on demand from bargain hunters
Investing.com – The dollar edged up against most major currencies on Friday after taking a bruising on fears that unrest in Ukraine and Gaza will slow U.S. recovery, though gains were cautious.
In U.S. trading on Friday, EUR/USD was unchanged at 1.3526.
Investors finished the week digesting the fallout from a downed Malaysian Airlines flight over Ukraine, with the U.S. blaming Ukrainian pro-Russian separatists for shooting down the aircraft, killing 298 aboard.
Concerns that fresh rounds off sanctions could be slapped on Russia in wake of the incident softened the dollar earlier by fueling fears the fallout will weigh on global recovery, thus prompting the Federal Reserve to keep policy loose for longer than once anticipated.
U.S. President Barack Obama said Friday, however, that sanctions were aimed at having minimal impacts on the global economy, which gave the dollar some support, though gains were minimal due to uncertainty in the Middle East, where Israel's ground offensive in Gaza continued.
"Following ten days of Hamas attacks by land, air and sea, and after repeated rejections of offers to deescalate the situation, the Israel Defense Forces (IDF) has initiated a ground operation within the Gaza Strip," the IDF said on its website on Thursday.
Disappointing U.S. sentiment data allowed for cautious trading.
The Thomson Reuters/University of Michigan preliminary consumer sentiment index fell to a four-month low of 81.3 in July from 82.5 in June, confounding expectations for rise to 83.0.
The dollar was down against the yen, with USD/JPY up 0.18% at 101.35, and up against the Swiss franc, with USD/CHF up 0.10% at 0.8982.
The greenback was up against the pound, with GBP/USD down 0.08% at 1.7086.
The dollar was up against its cousins in Canada, Australia and New Zealand, with USD/CAD down 0.21% at 1.0737, AUD/USD up 0.45% at 0.9394 and NZD/USD up 0.23% at 0.8688.
The US Dollar Index, which tracks the performance of the greenback versus a basket of six other major currencies, was up 0.03% at 80.60.


Source By Breaking News Website | BreakingNews.WS