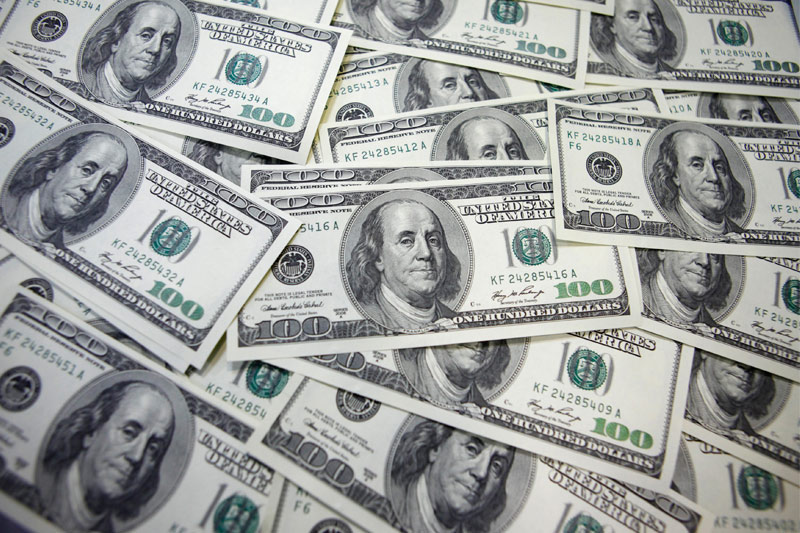 Dollar gains as Yellen expresses caution on stock valuations
Investing.com – The firmed against most major currencies on Tuesday after Federal Reserve Chair Janet Yellen told U.S. lawmakers that the economy is improving despite slack in the labor market, though momentum stocks may have grown a little frothy.
In U.S. trading on Tuesday, EUR/USD was down 0.39% at 1.3566.
Yellen told the Senate Banking Committee earlier that the U.S. economy continues to improve but added that the recovery is not yet complete. She said that considerable slack still remains in the labor market and wage growth remains weak.
Yellen reiterated that rates are likely to remain on hold for a considerable period after the bank's quantitative easing program ends, though her observation that small-cap, biotech and other momentum stock valuations appear "stretched" gave the dollar support, leaving investors to conclude that interest rates could rise sooner than later if the labor market improves.
Yellen's comments overshadowed mixed U.S. data, which depicted an economy that continues to recover albeit on a road with lingering potholes.
The Commerce Department reported that U.S. retail sales rose just 0.2% in June, below forecasts for a 0.6% increase. Retail sales for May, however, were revised up to 0.5% from a previously reported 0.3%.
A separate report showed that manufacturing activity in New York state rose to a four-year high this month. The Empire state manufacturing index rose to 25.6 in July from 19.3 in June. Analysts had expected the index to decline to 17.0.
Meanwhile in Europe, the ZEW index of German economic sentiment fell to 27.1 in July from 29.8 in June. Analysts had expected the index to tick down to 28.0, and the disappointing number softened demand for the single currency.
The dollar was up against the yen, with USD/JPY up 0.15% at 101.70, and up against the Swiss franc, with USD/CHF up 0.47% at 0.8960.
The greenback was down against the pound, with GBP/USD up 0.35% at 1.7144.
The pound firmed after the Office for National Statistics reported that consumer prices rose 1.9% on a year-over-year basis in June, accelerating from 1.5% in May and well above expectations of 1.6%.
Consumer prices ticked up 0.2% last month, the ONS said, defying estimates for a 0.1% decline.
A separate report showed that the house price index climbed 10.5% in the year to May from 9.9% in the year to April.
The upbeat data fueled already growing expectations the economic recovery in the U.K. is deepening, bolstering expectations that the Bank of England will raise interest rates before the end of the year.
The dollar was up against its cousins in Canada, Australia and New Zealand, with USD/CAD up 0.44% at 1.0760, AUD/USD down 0.23% at 0.9370 and NZD/USD down 0.45% at 0.8766.
Last week, official data revealed that the number of employed people in Canada declined by 9,400 in June, defying expectations for a 20,000 rise after an increase of 25,800 in May.
The report also showed that Canada's unemployment rate rose to 7.1% in June, from 7.0% the previous month. Analysts had expected the unemployment rate to remain unchanged last month.
The US Dollar Index, which tracks the performance of the greenback versus a basket of six other major currencies, was up 0.30% at 80.45.
On Wednesday, the U.S. is to release reports on producer price inflation and industrial production. Meanwhile, Fed Chair Janet Yellen Carney is to testify on monetary policy before the House Financial Services Committee.


Source By Breaking News Website | BreakingNews.WS