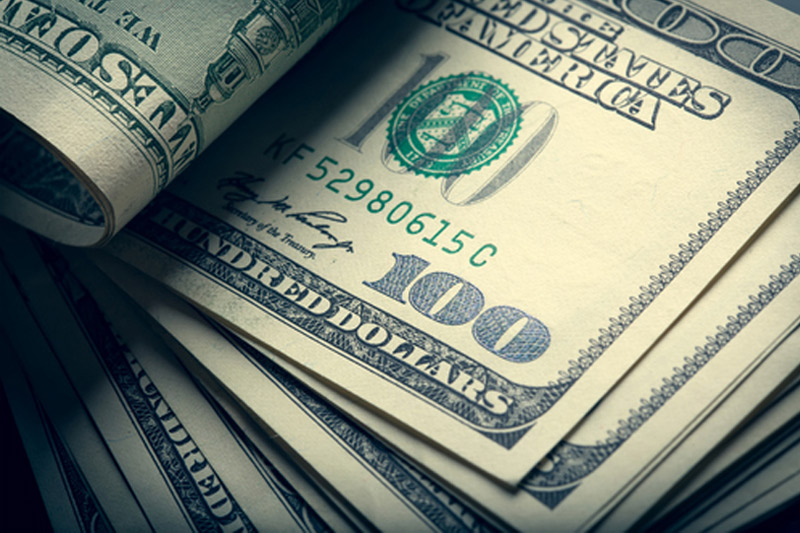 Dollar gains on Portugal bank jitters
Investing.com – The dollar traded largely higher against most major currencies on Thursday on concerns that southern European banking sectors may be in trouble.
In U.S. trading on Thursday, EUR/USD was down 0.26% at 1.3605.
The parent company of Portugal's largest bank, Banco Espírito Santo, said it missed payments on commercial paper to a few clients, which spooked markets by fueling concerns surrounding the soundness of the banking sectors in Portugal as well as in Spain and Italy.
Elsewhere, weak euro zone factory data bruised the single currency and fueled safe-haven demand for the greenback.
Italy's industrial output unexpectedly fell 1.2% in May from April, defying expectations for a 0.2% expansion, while French industrial production plunged 1.7% in May, also confounding expectations for a 0.2% gain.
Meanwhile in the U.S., solid jobless claims numbers supported the greenback.
The U.S. Department of Labor reported earlier that the number of individuals filing for initial jobless benefits in the week ending July 5 declined by 11,000 to 304,000. Analysts had expected jobless claims to hold steady at 315,000 last week.
The greenback continued to applaud the Federal Reserve's June policy meeting minutes, which pointed to an October date in which the U.S. central bank's bond-buying program should end.
Still, the Fed did not hint when interest rates could rise, leaving markets to conclude some time will pass when the bond-buying program closes and the rate hikes begin, which capped the dollar's gains.
The dollar was down against the yen, with USD/JPY down 0.33% at 101.31, and up against the Swiss franc, with USD/CHF up 0.15% at 0.8923.
The greenback was up against the pound, with GBP/USD down 0.12% at 1.7138.
The Bank of England earlier left rates on hold at 0.5% and kept the size of its asset purchase program unchanged at £375 billion.
The pound weakened against the dollar after official data showed that the U.K. trade deficit widened unexpectedly in May.
The Office for National Statistics reported that the U.K. trade deficit widened to £9.2 billion in May from a deficit of £8.81 billion in April. Economists had expected a deficit of £8.75 billion.
The dollar was mixed against its cousins in Canada, Australia and New Zealand, with USD/CAD down 0.05% at 1.0647, AUD/USD down 0.14% at 0.9398 and NZD/USD unchanged at 0.8824.
The US Dollar Index, which tracks the performance of the greenback versus a basket of six other major currencies, was up 0.12% at 80.17.


Source By Breaking News Website | BreakingNews.WS