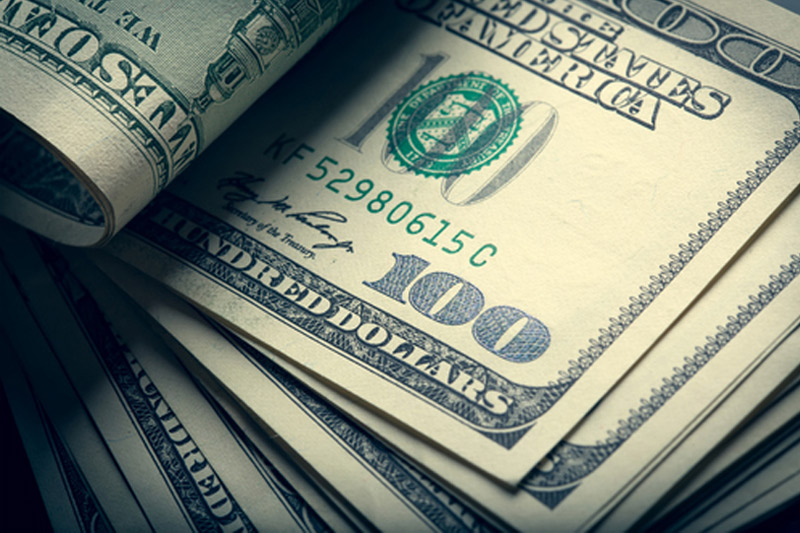 Dollar remains slightly higher against counterparts
Investing.com – The dollar held moderate gains against a basket of major currencies in subdued trade on Tuesday, as expectations that the recovery in the U.S. will outstrip other major economies lent support to the greenback.
The US dollar index, which tracks the performance of the greenback against a basket of six major currencies, was up 0.08% to 87.94, not far from Friday's four-and-a-half year peaks of 88.31.
The dollar slid in the previous two sessions after Friday's softer than expected U.S. jobs report prompted a bout of profit taking to lock in gains after the greenbacks recent run higher.
The dollar has rallied over the past two months as broadly stronger economic data fuelled expectations that the Federal Reserve will raise interest rates sometime in 2015.
In contrast, central banks in Japan and the euro zone are likely to stick to a looser monetary policy stance in a bid to spur growth and inflation.
USD/JPY remained near seven year highs of 116.10, and was last up 0.89% to 115.86.
The yen fell as speculation that Japan's government may postpone a planned sales tax increase boosted risk appetite and fuelled strong gains in Asian equities overnight, curbing safe haven demand for the currency.
Data on Tuesday showing that Japan posted an unexpectedly large current account surplus of ¥963 billion in September, boosted by the weaker yen, also supported risk appetite.
EUR/USD was steady at 1.2425, close to last Friday's 26-month lows of 1.2356.
Elsewhere, the dollar was lower against the pound, with GBP/USD adding 0.15% to 1.5866, while USD/CHF was almost unchanged at 0.9680.
The Australian and New Zealand dollars were higher, with AUD/USD rising 0.38% to 0.8653 and NZD/USD gaining 0.45% to 0.7783. USD/CAD fell 0.33% to 1.1343.
Also Tuesday, the Russian rouble fell against the dollar, reversing a rally one day after the country's central bank said it had abandoned the rouble's trading corridor and would allow the currency to float freely.
The rouble has fallen sharply this year, pressured lower by a combination of sanctions imposed on Russia by the West over the crisis in eastern Ukraine and steep declines in global oil prices.


Source By Breaking News Website | BreakingNews.WS