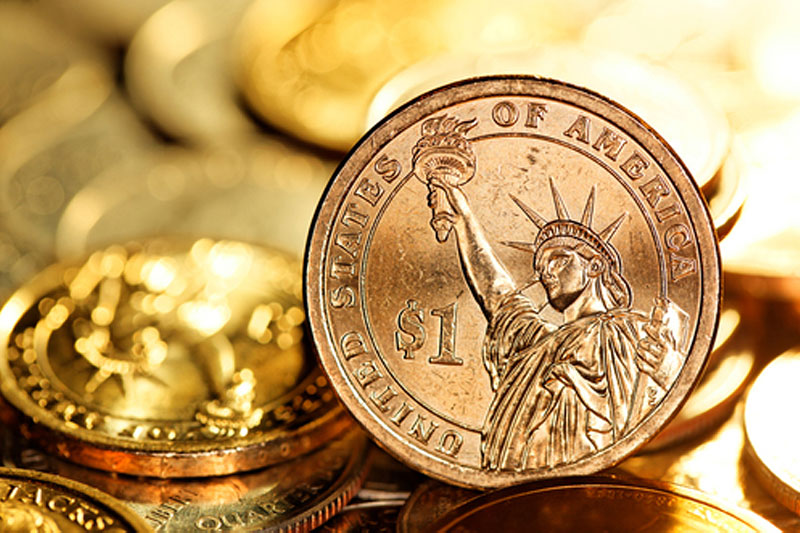 Dollar holds steady vs. counterparts in thin trade
Investing.com – The dollar was little changed against the other major currencies in subdued trade on Friday, as no U.S. data was to be released throughout the trading session, although a downbeat Canadian employment report sent the loonie broadly lower.
The dollar was steady against the euro, with EUR/USD down 0.03% to 1.3603.
The euro remained under pressure after data on Thursday showing that industrial output in France, Italy and Holland declined in May added to concerns over the outlook for the euro zone economy.
In addition, market sentiment was hit by growing fears over financial troubles at the family-owned holding companies behind Espirito Santo Financial Group, Portugal's largest listed bank.
Markets seemed to shrug off a report by the U.S. Department of Labor on Thursday, saying that the number of individuals filing for initial jobless benefits in the week ending July 5 declined by 11,000 to a 304,000 from the previous week's total of 315,000.
The pound edged higher against the dollar but remained supported near multi-year highs, with GBP/USD slipping 0.13% to 1.7111.
The dollar was steady against the yen and the Swiss franc, with USD/JPY inching down 0.01% to 101.32 and with USD/CHF up 0.04% to 0.8925.
The greenback was mixed against the Australian, New Zealand and Canadian dollars, with AUD/USD up 0.05% to 0.9399, NZD/USD edging down 0.12% to 0.8811 and USD/CAD climbing 0.60% to 1.0714.
Statistics Canada said that the number of employed people declined by 9,400 last month, confounding expectations for a 20,000 rise, after an increase of 25,800 in May.
The report also showed that Canada's unemployment rate rose to 7.1% in June, from 7.0% the previous month. Analysts had expected the unemployment rate to remain unchanged last month.
In Australia, official data earlier showed that home loans were flat in May, compared to expectations for a decline of 1.0%, after a 0.2% downtick the previous month.
The US Dollar Index, which tracks the performance of the greenback versus a basket of six other major currencies, was up 0.09% to 80.24.


Source By Breaking News Website | BreakingNews.WS