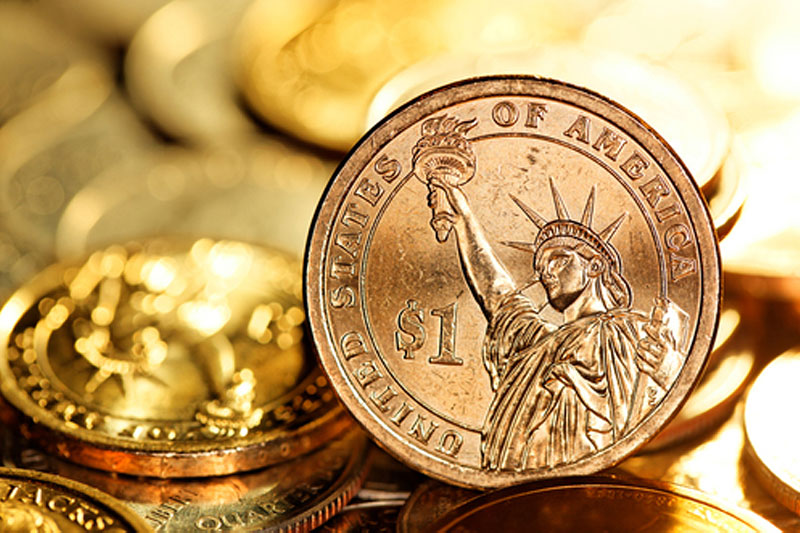 Dollat holds steady vs. rivals in cautious trade
Investing.com – The dollar was mostly steady against the other major currencies on Friday, as markets eyed the release of U.S. consumer sentiment data later in the day and amid growing concerns over tensions in Ukraine.
The dollar was steady against the euro, with EUR/USD up 0.03% to 1.3530.
Market sentiment weakened after a Malaysian Airlines passenger jet crashed in eastern Ukraine overnight. All 298 people on board were killed, sharply raising the stakes in a conflict between Kiev and pro-Moscow rebels in which Russia and the West back opposing sides.
The crash came a day after the U.S. and the European Union announced a fresh round of sanctions against Russia, following the annexation of Crimea in April and ongoing tensions in the rest of Ukraine. The U.S. package was the largest round of penalties so far.
Markets were also jittery after Israel announced late Thursday the start of a ground campaign in Gaza after 10 days of aerial and naval bombardments failed to stop Palestinian rocket attacks.
The pound was almost unchanged against the dollar, with GBP/USD inching up 0.04% to 1.7106.
The dollar was higher against the yen, with USD/JPY rising 0.25% to 101.41 and steady against the Swiss franc, with USD/CHF down 0.01% to 0.8973.
In Japan, the minutes of the central bank's June meeting earlier showed that members agreed that the country's economic recovery will remain on track and that consumer inflation will slow only temporarily.
The greenback was steady to lower against the Australian, New Zealand and Canadian dollars, with AUD/USD gaining 0.36% to 0.9385, NZD/USD adding 0.20% to 0.8685 and USD/CAD dipping 0.06% to 1.0753.
The US Dollar Index, which tracks the performance of the greenback versus a basket of six other major currencies, was down 0.01% to 80.57.
Later in the day, the U.S. was to release preliminary data from the University of Michigan on consumer sentiment.


Source By Breaking News Website | BreakingNews.WS