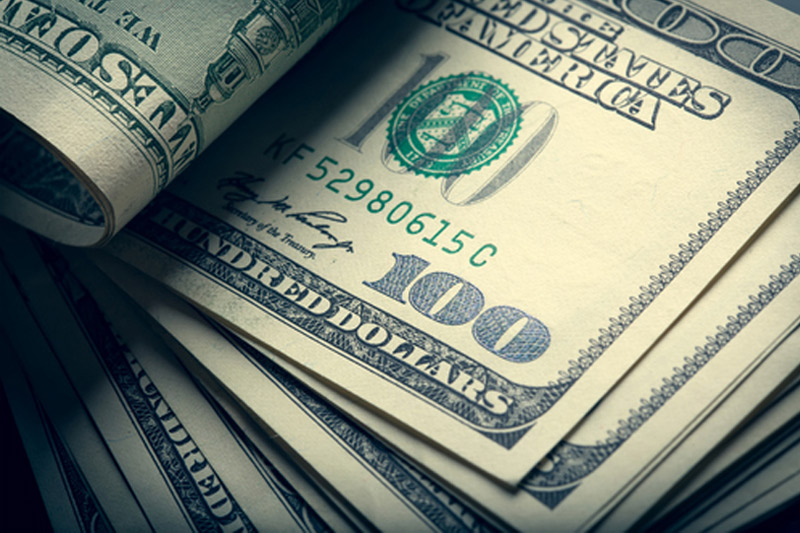 Dollar slides on profit taking
Investing.com – The dollar traded largely lower against most major currencies on Tuesday in a quiet session that saw investors sell the U.S. currency for profits.
In U.S. trading on Tuesday, EUR/USD was up 0.49% at 1.2478.
The dollar cooled its rally, which has been fueled by sentiments the U.S. economy continues to improve despite spotty data.
The dollar softened on Friday after the Department of Labor reported that the U.S. economy added 214,000 jobs in October, missing expectations for an increase of 231,000.
On Monday, the dollar resumed its rally on sentiments that the jobs report was strong enough to keep the Fed on track to hike interest rates some time in 2015 considering that the economy continues to add over 200,000 jobs a month, though profit taking wiped out gains on Tuesday and sent investors snapping up oversold euro positions.
The dollar was up against the yen, with USD/JPY up 0.43% at 115.33, and down against the Swiss franc, with USD/CHF down 0.40% at 0.9643.
The yen fell as speculation that Japan's government may postpone a planned sales tax increase boosted risk appetite and fueled strong gains in Asian equities overnight, curbing safe haven demand for the Japanese currency.
Added talk that Shinzo Abe may call a snap election in December to shore up support and push through his reforms added to the yen's decline.
Elsewhere, data on Tuesday revealed that Japan posted an unexpectedly large current account surplus of ¥963 billion in September, boosted by a weaker yen.
The greenback was down against the pound, with GBP/USD up 0.51% at 1.5922.
The dollar was down against its cousins in Canada, Australia and New Zealand, with USD/CAD down 0.43% at 1.1332, AUD/USD up 0.94% at 0.8701 and NZD/USD up 0.67% at 0.7800.
The US dollar index, which tracks the performance of the greenback versus a basket of six other major currencies, was down 0.33% at 87.59.


Source By Breaking News Website | BreakingNews.WS