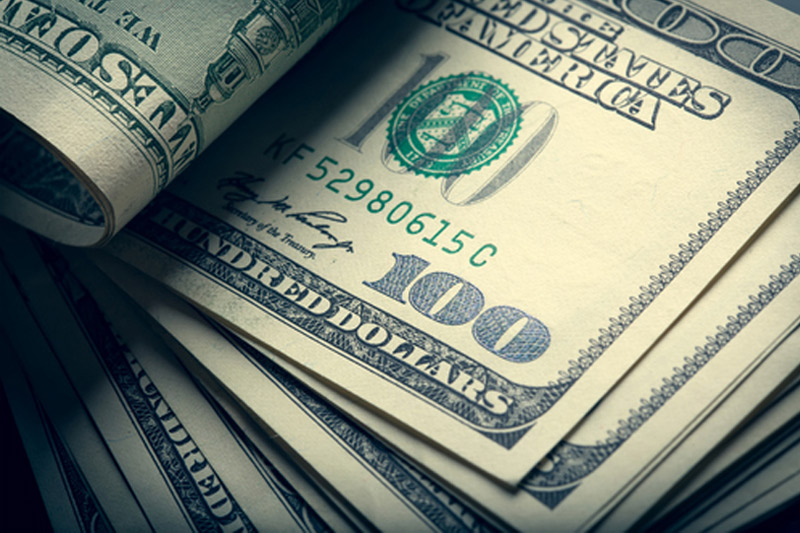 Dollar edges up vs. rivals after recent losses
Investing.com – The dollar regained some ground against a basket of other major currencies on Monday, as markets digested Friday's softer than expected U.S. jobs report which had prompted investors to book profits in the greenback after its recent rally.
The US dollar index, which tracks the performance of the greenback against a basket of six major currencies, was up 0.09% to 87.74, not far from Friday's four-and-a-half year peaks of 88.31.
The dollar turned lower after data on Friday showed that though employment growth was solid, the U.S. economy added fewer than expected jobs last month.
The Labor Department said 214,000 jobs were created in October, falling short of expectations of 231,000.
The U.S. unemployment rate ticked down to a fresh six-year low of 5.8% from 5.9% in September.
USD/JPY was almost unchanged at 114.66, below the seven year peaks of 115.58 hit ahead of Friday's jobs report.
EUR/USD slipped 0.10% to 1.2443, re-approaching Friday's 26-month trough of 1.2356.
In the euro zone, data on Monday showed that Italian industrial production fell 0.9% from a month earlier in September, compared to expectations for a 0.2% gain.
The weak data fuelled fears that Friday's report on third quarter growth will show that Italy has fallen back into a recession after the economy contracted by 0.2% in the second quarter.
Elsewhere, the dollar was steady against the pound and the Swiss franc, with GBP/USD at 1.5875 and USD/CHF at 0.9665.
The New Zealand dollars was higher, with NZD/USD rising 0.17% to 0.7770. The Australian and Canadian dollars were steady, with AUD/USD at 0.8637 and USD/CAD 1.1325.
In Canada, data showed that housing starts fell to 183,600 units in October from 197,400 units in September, whose figure was revised from a previously estimated 197,000.
Analysts had expected housing starts to rise to 200,000 units last month.
Also Monday, the Russian rouble jumped against the dollar after the country's central bank said it had abandoned the rouble's trading band and would allow the currency to float freely, but reiterated that it is prepared to intervene in currency markets at any time.


Source By Breaking News Website | BreakingNews.WS