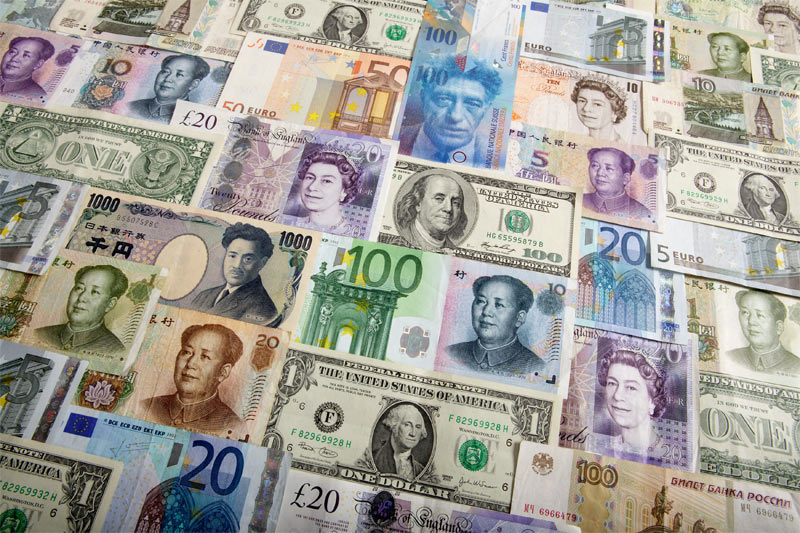 Dollar still steady to higher vs. counterparts
Investing.com – The dollar remained steady to higher against the other major currencies on Friday, as Thursday's upbeat U.S. employment data continued to support the greenback.
Trading volumes were expected to remain thin on Friday, as U.S. markets were to remain closed for the fourth of July holiday.
The dollar was higher against the euro, with EUR/USD down 0.17% to 1.3589.
The greenback remained supported after the Labor Department on Thursday reported that that U.S. economy added 288,000 jobs last month, easily surpassing expectations for an increase of 212,000, and that the U.S. unemployment rate fell to 6.1% from 6.3% in May, the lowest in almost six years.
The single currency came under pressure on Thursday after ECB President Mario Draghi reiterated the bank's forward guidance that rates will remain on hold at present or lower levels for an extended period.
He emphasized that "the governing council is also unanimous in its commitment to use unconventional instruments' if necessary, to address the risk of too-prolonged period of low inflation."
Earlier Friday, official data showed that German factory orders dropped 1.7% in May, compared to expectations for a 1.0% decline, after an increase of 3.4% in April, whose figure was revised up from a previously estimated 3.1% rise.
The pound was little changed against the dollar, with GBP/USD dipping 0.06% to 1.7146.
The dollar was lower against the yen, with USD/JPY edging down 0.13% to 102.06 and higher against the Swiss franc, with USD/CHF up 0.18% to 0.8949.
The greenback was steady to higher against the Australian, New Zealand and Canadian dollars, with AUD/USD up 0.07% to 0.9353, NZD/USD slipping 0.17% to 0.8739 and USD/CAD inching up 0.01% to 1.0635.
The US Dollar Index, which tracks the performance of the greenback versus a basket of six other major currencies, was up 0.10% to 80.34.


Source By Breaking News Website | BreakingNews.WS