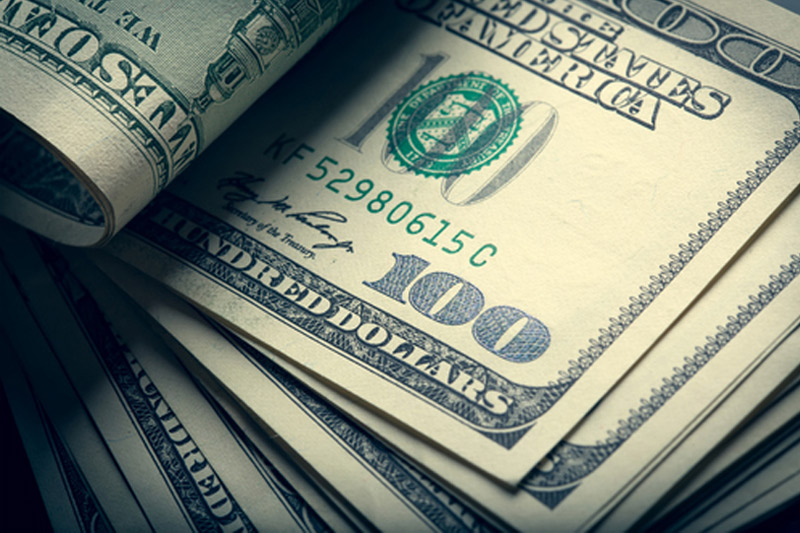 Dollar rises to 2-week highs after Yellen testimony
Investing.com – The dollar rose to two-week highs against a basket of major currencies on Tuesday following testimony on the monetary policy outlook to Congress by Federal Reserve Chair Janet Yellen.
Ms. Yellen said the U.S. economy is continuing to improve but added that the recovery is not yet complete. She said that considerable slack still remains in the labor market and wage growth remains weak.
The remarks came during testimony to the Senate Banking Committee in Washington.
The Fed chair reiterated that rates are likely to remain on hold for a considerable period after the bank's quantitative easing program ends.
Interest rates could rise sooner more quickly if the labor market was to improve more quickly than expected, she said, but added that if the economic recovery is disappointing interest rates would remain accommodative.
U.S. data released on Tuesday painted a mixed picture of the economic recovery.
The Commerce Department reported that U.S. retail sales rose just 0.2% in June, below forecasts for a 0.6% increase. Retail sales for May were revised up to 0.5% from a previously reported 0.3%.
A separate report showed that manufacturing activity in New York state rose to a four year high this month. The Empire state manufacturing index rose to 25.6 from 19.3 in June. Analysts had expected the index to decline to 17.0.
USD/JPY was up 0.16% to 101.70, while USD/CHF added 0.40% to trade at 0.8955.
The euro fell to session lows, with EUR/USD down 0.35% to 1.3571.
The euro came under pressure earlier in the day after data showing that German economic sentiment deteriorated unexpectedly in July, hitting the lowest level since December 2012.
The ZEW index of German economic sentiment fell to 27.1 this month from 29.8 in June. Analysts had expected the index to tick down to 28.0.
Sterling initially touched six-year highs against the greenback following the remarks, with GBP/USD hitting 1.7192, the highest since October 2008, before pulling back to 1.7146.
The pound rallied earlier Tuesday after data showing that the annual rate of inflation in the U.K. accelerated more quickly than expected in June bolstered expectations for a rate hike by the Bank of England.
Elsewhere, NZD/USD was down 0.60% to 0.8752, while AUD/USD lost 0.44% to trade at 0.9349.
The Canadian dollar fell to three-week lows, with USD/CAD rising 0.41% to 1.0756.
The loonie, as the Canadian dollar is also known, remained under pressure after unexpectedly weak domestic employment data last week indicated that the country's central bank will stick to its dovish stance on rates.
The US Dollar Index, which tracks the performance of the greenback versus a basket of six other major currencies, was up 0.32% to 80.47, the highest since July 3.


Source By Breaking News Website | BreakingNews.WS