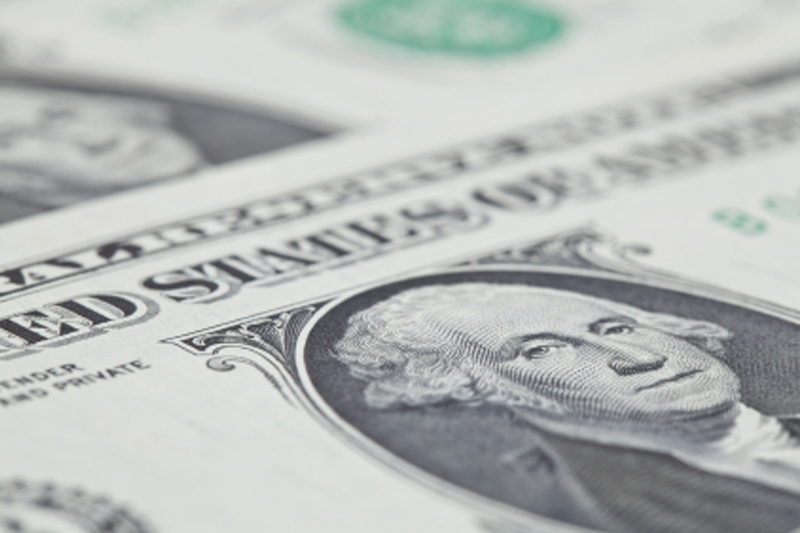 Dollar index close to 1-week lows
Investing.com – The dollar was steady near one-week lows against a basket of other major currencies on Thursday after the minutes of the Federal Reserve's latest meeting indicated that interest rates are unlikely to rise soon.
Wednesday's minutes of the central bank's June meeting showed that officials agreed to end the bank's asset purchase program in October, but revealed little new information on when rates could start to increase.
EUR/USD was at 1.3634, not far from the one week high of 1.3651 reached earlier in the session.
The euro backed off highs after data on Thursday showing that industrial output in France, Italy and Holland declined in May added to concerns over the outlook for the euro zone economy.
The dollar fell to more than one-week lows against the yen, with USD/JPY down 0.30% to 101.32.
Elsewhere, the pound fell to session lows after data showed that the U.K. trade deficit widened unexpectedly in May, as imports outstripped exports. GBP/USD was down 0.26% to 1.7112 from around 1.7134 ahead of the data.
The stronger pound has raised concerns over the impact on exports from the U.K. Sterling has strengthened broadly this year amid expectations that signs of a deepening economic recovery will prompt the Bank of England to raise interest rates before the end of the year.
The BoE was not expected to announce any changed to interest rates or its asset purchase program at the conclusion of its latest policy setting meeting later Thursday.
The New Zealand dollar remained supported near three year highs, with NZD/USD at 0.8890, after reaching peaks of 0.8836 earlier, the most since August 2011.
Elsewhere, AUD/USD dropped 0.47% to 0.9367, while USD/CAD edged up 0.09% to 1.0661.
The US Dollar Index, which tracks the performance of the greenback versus a basket of six other major currencies, was close to one-week lows at 80.07.


Source By Breaking News Website | BreakingNews.WS