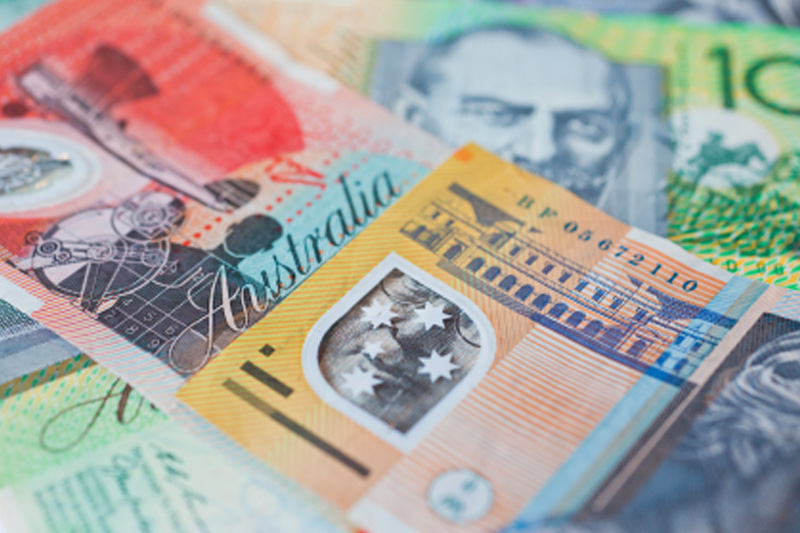 Aussie weaker after China data
Investing.com – The Japanese yen held weakness on Thursday and the Australia dollar also fell after data from China gave a sour view of factory output and retail sales.
USD/JPY traded at 115.79, up 0.22%, while AUD/USD changed hands at 0.8704, down 0.14%.
In China, industrial output rose 7.7% year-on-year, below an expected 8.0% gain while January-October fixed-asset investment growth rose 15.9% as expected, and retail sales for October gained 11.5% year-on-year, just missing September's pace of 11.6% year-on-year.
Japan reported core machinery orders rose 2.9% month-on-month in October, well above the private-sector core orders forecast for a drop of 1.9% month-on-month, the fifth straight gain. CPGI, excluding sales tax, rose 0.1% year on-year, well below the forecast of a gain of 3.3% on year, but the 19th straight year-on-year increase.
In Australia, the November MI inflation expectations release showed a reading of 2.7% in October, a tick up from 2.6% in September.
The Australian dollar remains above most estimates of its fundamental value but may depreciate closer to the time the U.S. Fed starts to raise its policy rate, Reserve Bank Assistant Governor Christopher Kent said Thursday.
"Once that process is seen to be starting in earnest (or at least much closer to starting) it may well lead to a further appreciation of the U.S. dollar. The flip side of this would be a further depreciation of the Australian dollar which remains above most estimates of its fundamental value – particularly given the substantial declines in commodity prices over the course of this year," Kent said.
Overnight, the dollar traded largely higher against its peers on Wednesday in a session void of major U.S. economic indicators, though a lackluster European industrial production report softened the euro and fueled demand for the greenback.
Earlier Wednesday, Eurostat, the European Union's statistical office, reported that industrial production in the euro area increased by 0.6% in September, missing forecasts for a monthly gain of 1.0%. Industrial production in August fell by 1.4%.
Year-on-year, industrial production inched up 0.6% in September from a year earlier, beating expectations for a 0.2% decline and after dropping at a rate of 0.5% in the preceding month.
The lackluster report stoked concerns over the outlook for economic growth in the single currency bloc after weak Italian data on Monday fueled fears that its economy is falling back into a recession.
Meanwhile, the dollar saw demand due to ongoing expectations that the U.S. economy will continue to recover while European and Asian economies take steps to loosen monetary policy to ward off deflationary pressures.
The US dollar index, which tracks the performance of the greenback versus a basket of six other major currencies, was flat at 87.91.
On Thursday, the U.S. is to publish the weekly report on initial jobless claims.


Source By Breaking News Website | BreakingNews.WS