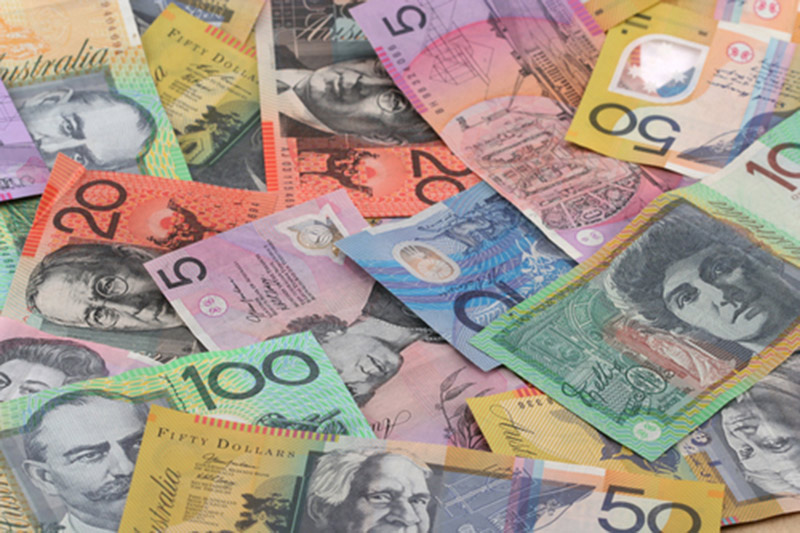 Australian dollar weaker
Investing.com – The Australian dollar fell and Japanese yen strengthened on Thursday after data showed a mixed picture on economic recovery for both countries.
In Japan, the corporate good price index for June rose 4.6%, comapred to a 0.1% increase expected month-on-month, core machinery orders for May slumped 19.5%, compared to a gain of 0.7% month-on-month expected and the tertiary activity index rose 0.9%, compared to a 1.9% gain seen month-on-month.
USD/JPY traded at 101.60, down 0.09%, after the data.
In Australia comes MI inflation expectations came in at an annual timmed mean of 3.8% for July. The private survey was followed by a gain of 15,900 jobs in June, above expectations of a gain of 12,000 jobs, while the unemployment rate nudged up to 6.0% from 5.9% expected.
China trade data for June showed exports rose 7.2%, compared with expectations for a gain of 10.6% and imports increased 5.5%, compared to an expectation of 5.8%.
AUD/USD traded at 0.9402, down 0.11%, after the data in Australia and China which is a key btrading partner for shipments of iron ore and other commodities.
Overnight, the dollar traded largely lower as investors opted to go long on stocks after the Federal Reserve confirmed market expectations for monetary stimulus programs to end this year, likely in October.
The Federal Reserve said in the minutes of its monetary policy meeting earlier that it should end its monthly bond-buying program by the end of this year, likely in October, which sent investors chasing stocks on sentiments that the economy is recovering.
The Fed has gradually been trimming the amount of bonds it purchases by $10 billion a month, and by end of this year, the program should close if the Fed continues to taper on its current trajectory.
The US Dollar Index, which tracks the performance of the greenback versus a basket of six other major currencies, was down 0.03% at 80.04.
On Thursday, the U.S. is to release the weekly government report on initial jobless claims.


Source By Breaking News Website | BreakingNews.WS