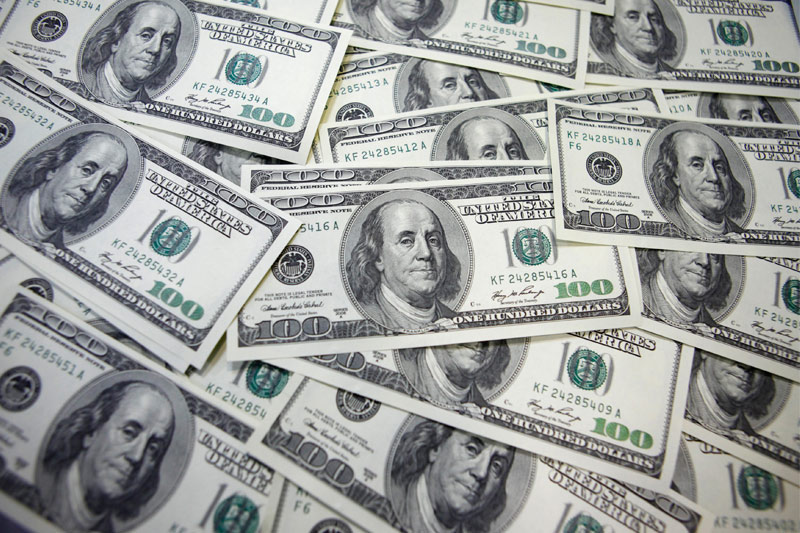 Investing.com – The dollar rose against most major currencies on Wednesday after U.S. President Barack Obama picked Janet Yellen to replace Ben Bernanke has head of the Federal Reserve and ended uncertainty over the direction of monetary policy in the country.
In U.S. trading on Wednesday, EUR/USD was down 0.39% at 1.3520.
Yellen's nomination sparked relief buying for the dollar despite her being a noted policy dove and seen as sticking with currently loose monetary policies, as she will likely win confirmation in the Senate and ensure a smooth transition of leadership in the U.S. central bank.
Yellen was seen competing for the job against former Treasury Secretary Larry Summers, who bowed out of the race last month, and her nomination clears up policy uncertainty, which gave the dollar room to rise despite expectations for overall monetary policy to remain on the loose side.
Elsewhere, investors still remained cautious as a U.S. government shutdown continued into a second week, with few signs of a breakthrough ahead of an Oct. 17 deadline to raise the limit on federal debt borrowing and avoid a default sometime afterwards.
President Obama has insisted that he will only enter negotiations with congressional Republicans after the government is reopened and the U.S. debt ceiling is raised without conditions.
Meanwhile in Europe, data released on Wednesday revealed that German industrial production rose 1.4% in August, above expectations for a 1.0% gain.
The greenback was up against the pound, with GBP/USD down 0.80% at 1.5955.
Data released earlier revealed that U.K. industrial production fell at the fastest rate in nearly a year in August, raising doubts over the outlook for third quarter growth.
The Office for National Statistics said U.K. industrial production fell 1.1% in August, defying expectations for a 0.4% increase after inching up 0.1% in July.
The ONS said manufacturing production fell by a seasonally adjusted 1.2% in August, confounding expectations for a 0.4% increase.
A separate report showed that the U.K.'s goods trade deficit narrowed to GBP9.63 billion in August from GBP9.94 billion in July, but analysts had expected the deficit to shrink to GBP9 billion.
The dollar was up against the yen, with USD/JPY up 0.47% at 97.33, and up against the Swiss franc, with USD/CHF up 0.70% at 0.9102.
The dollar was mixed against its cousins in Canada, Australia and New Zealand, with USD/CAD up 0.24% at 1.0393, AUD/USD up 0.22% at 0.9445 and NZD/USD trading up 0.21% at 0.8306.
The dollar index, which tracks the performance of the greenback versus a basket of six other major currencies, was up 0.48% at 80.45.


Source By Breaking News Website | BreakingNews.WS