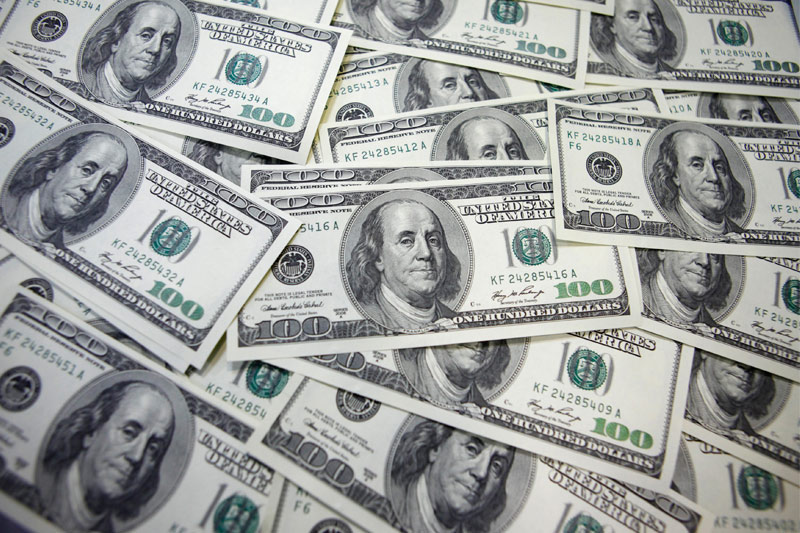 Investing.com – The U.S. dollar was mixed against its major rivals during Friday's Asian following the release of some better-than-expected Chinese economic data.
In Asian trading Friday, EUR/USD dropped 0.25% to 1.3551 after data showed that the euro zone's consumer price index fell to a four year low in October, fueling concerns that the European Central Bank may trim interest rates.
Eurostat said consumer price inflation rose 0.7% in October, the slowest pace since November 2009, after rising 1.1% in September. A separate report showed that the euro zone unemployment rate was at a record high 12.2% in September.
GBP/USD fell 0.10% to 1.6022 after industry data showed that U.K. house prices rose 1% this month, more than the expected 0.7% increase after a 0.9% increase in September, which gave the pound support.
USD/JPY lost 0.11% to 98.26 as diminished risk appetite sent traders looking for a safe-haven alternative to the greenback.
In U.S. economic news out Thursday, the Chicago manufacturing purchasing managers' index jumped to 65.9 in October from 55.7 in September. Analysts had expected the index to decline to 55.0.
The new orders component of the index jumped to a nine-year high of 74.3 from 58.9 in September.
Meanwhile, the Department of Labor said the number of individuals filing for initial jobless benefits in the week ending October 25 declined by 10,000 to a seasonally adjusted 340,000, in line with market expectations. The U.S. is the world's largest oil consumer.
USD/CHF gained 0.20% to 0.9085 while USD/CAD rose 0.08% to 1.0440.
AUD/USD added 0.04% to 0.9462 after China's National Bureau of Statistics said the country's PMI was 51.4 in October, beating the consensus estimate of 51.2 and the September reading of 51.1.
Meanwhile, the the Australian Bureau of Statistics said that country's producer price inflation was 1.3% in the third quarter after checking in at just 0.1% in the second quarter. Analysts expected a third-quarter reading of 0.7%.
NZD/USD fell 0.13% to 0.8254 while the U.S. Dollar Index rose 0.19% to 80.48.


Source By Breaking News Website | BreakingNews.WS