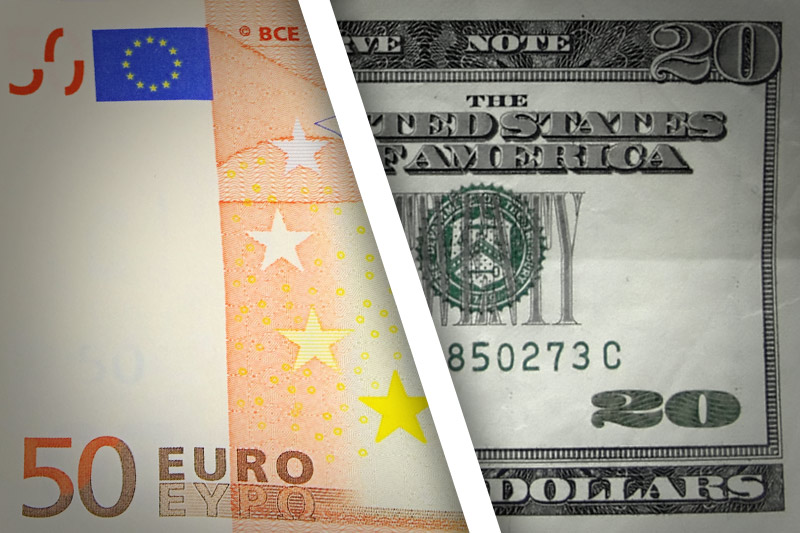 Dollar slips on Fed uncertainty, though soft German trade figures cap euro's gains
Investing.com – The euro rose against the dollar on Tuesday as investors avoided the greenback ahead of the release of the Federal Reserve's June policy meeting minutes on Wednesday, which investors hope will shed light on the direction of U.S. monetary policy.
In U.S. trading, EUR/USD was up 0.06% at 1.3613, up from a session low of 1.3588 and off a high of 1.3618.
The pair was likely to find support at 1.3576, Monday's low, and resistance at 1.3700, the high from July 1.
The Federal Reserve will release the minutes from its June policy meeting on Wednesday, and investors avoided the greenback ahead of time, as uncertainty persists as to what the U.S. central bank will do with interest rates.
While the labor market has shown some signs of improvement, markets remain unclear as to how much time will pass from when the Fed will wrap up stimulus programs and when it will begin hiking benchmark interest rates.
U.S. Treasury yields edged lower on Monday due to the ambiguity, which gave the euro room to strengthen against the greenback.
The yield on the U.S. 10-Year Treasury note fell to a one-week low of 2.57% on Tuesday due to concerns that the Fed will remain dovish on interest rates despite improvements taking place in the labor market.
Last week, the Department of Labor reported that non-farm payrolls rose by 288,000 in June, easily surpassing expectations for an increase of 212,000.
Meanwhile in Europe Germany reported that both imports and exports fell in May, which watered down the euro's gains.
Elsewhere, the euro was up against the pound, with EUR/GBP up 0.11% at 0.7953, and down against the yen, with EUR/JPY down 0.23% at 138.26.
On Wednesday, expect the pair to move upon release of the minutes from the Federal Reserve's June policy meeting.


Source By Breaking News Website | BreakingNews.WS