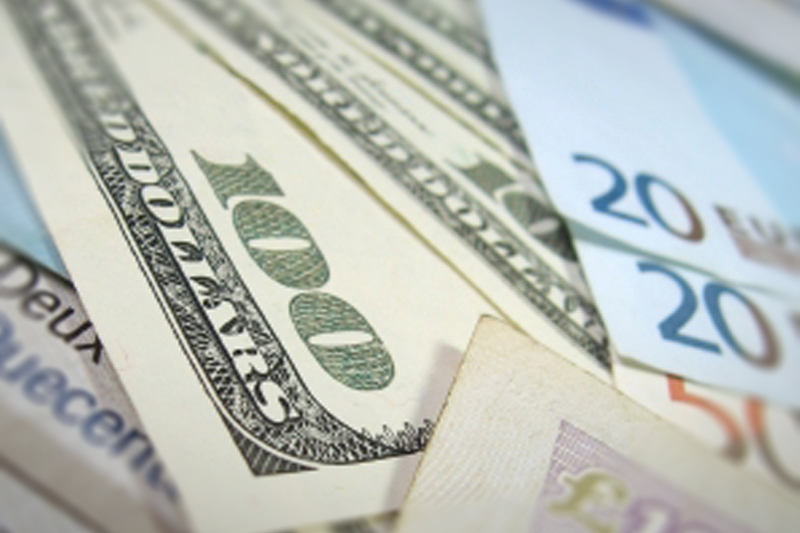 Euro comes off earlier lows on soft U.S. sentiment data
Investing.com – The euro came off earlier lows after a widely-watched U.S. consumer sentiment gauge missed expectations, though geopolitical concerns dampened demand for the dollar.
In U.S. trading, EUR/USD was down 0.06% at 1.3518, up from a session low of 1.3491 and off a high of 1.3536.
The pair was likely to find support at 1.3491, the session low, and resistance at 1.3640, Monday's high.
The euro came off earlier lows against the dollar as investors digested the fallout from a downed Malaysian Airlines flight over Ukraine, with the U.S. blaming Ukrainian pro-Russian separatists for shooting down the aircraft, killing 298 aboard.
Concerns even more sanctions may be slapped on Russia in wake of the incident softened the dollar by fueling fears the fallout will weigh on global recovery, thus prompting the Federal Reserve and central banks around the world to keep policy loose for longer than once anticipated.
U.S. Barack President Obama said Friday, however, that sanctions were aimed at having minimal impacts on the global economy.
Elsewhere, Israel's ground offensive in Gaza further frayed nerves.
"Following ten days of Hamas attacks by land, air and sea, and after repeated rejections of offers to deescalate the situation, the Israel Defense Forces (IDF) has initiated a ground operation within the Gaza Strip," the IDF said on its website.
Disappointing U.S. sentiment data brought the euro off earlier lows against the greenback.
The Thomson Reuters/University of Michigan preliminary consumer sentiment index fell to a four-month low of 81.3 in July from 82.5 in June, confounding expectations for rise to 83.0.
Elsewhere, the euro was up against the pound, with EUR/GBP up 0.12% at 0.7920, and up against the yen, with EUR/JPY up 0.13% at 137.02.
The minutes of the Bank of Japan's June meeting released earlier showed that members agreed that the country's economic recovery remains on track and that consumer inflation will slow only temporarily.
Some BoJ board members warned that tough global competition and moves to produce locally for consumers are hitting exports, according to the minutes of June 12-13 policy meeting.
"A few members pointed to the possibility that structural factors such as the declines in Japanese firms' competitiveness and the shift of their production sites overseas could be influencing exports to a larger degree than expected," the minutes read.
After the BoJ minutes, Japan said May average wages were revised down to a gain of 0.6% year-on-year from a preliminary increase of 0.8%, though it was still the third straight rise.


Source By Breaking News Website | BreakingNews.WS