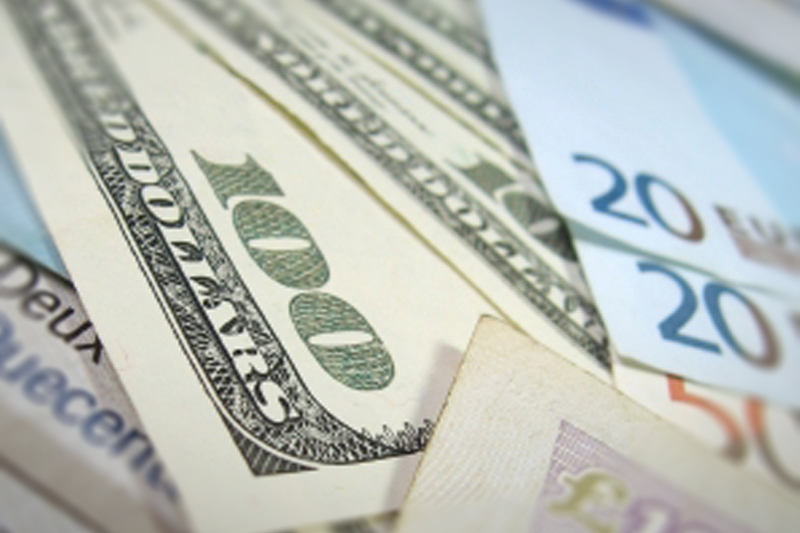 Euro slips to 1-month lows against dollar
Investing.com – The euro extended losses against the dollar on Wednesday, falling to fresh one-month lows a day after Federal Reserve Chair Janet Yellen indicated that rates could rise sooner than expected if economic recovery continues.
EUR/USD was down 0.24% to 1.3535, the lowest since June 16, from 1.3561 late Tuesday.
The pair was likely to find support at around the 1.3500 level and resistance at 1.3575.
Demand for the dollar continued to be underpinned after Ms. Yellen said interest rates could rise sooner if the labor market was to improve more quickly than expected. However, the Fed chair also said that if the economic recovery disappoints monetary policy would remain accommodative.
The remarks came during testimony to the Senate Banking Committee in Washington.
Ms. Yellen said the economy is continuing to improve but added that the recovery is not yet complete and reiterated that rates are likely to remain on hold for a considerable period after the bank's quantitative easing program ends.
The single currency remained under pressure after European Central Bank President Mario Draghi said earlier this week that large scale asset purchases are "squarely" within the ECB's mandate.
The remarks were the latest indication that the central bank is open to further monetary easing measures to stave off the risk of deflation in the euro area.
Elsewhere, the euro slipped lower against the yen, with EUR/JPY down 0.13% to 137.77, not far from the five month lows of 137.48 struck on July 10.
The euro fell to fresh 22-month lows against the pound, with EUR/GBP dipping 0.11% to 0.7904, the lowest since September 2012.
The pound was boosted after official data showed that the U.K. unemployment rate fell to 6.5% in the three months to May, the lowest since late 2008.
The upbeat data added to indications that the economic recovery in the U.K. is deepening, fuelling expectations that the Bank of England will hike rates before the end of the year.


Source By Breaking News Website | BreakingNews.WS