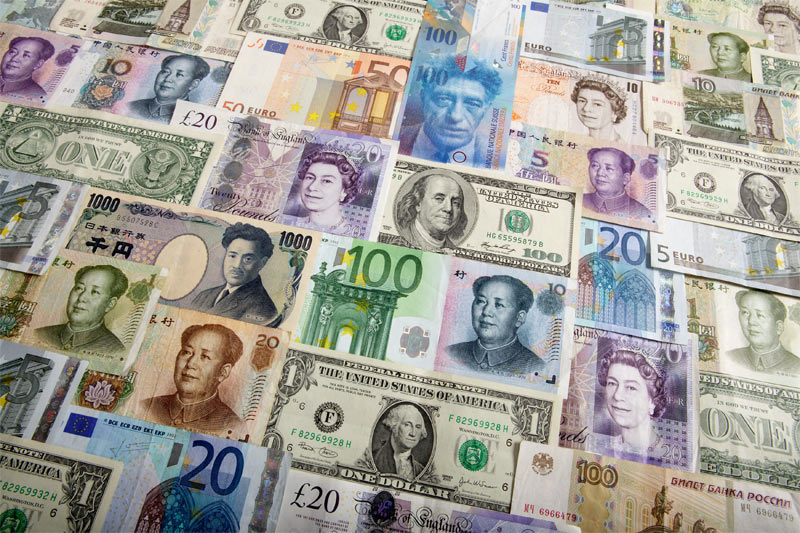 Euro moves higher against dollar and yen, gains seen limited
Investing.com – The euro moved higher against the dollar and the yen on Monday but gains were held in check ahead of testimony by European Central Bank President Mario Draghi later in the day.
EUR/USD touched highs of 1.3640 and was last up 0.14% to 1.3625.
The pair was likely to find support at the 1.3575 level and resistance at about 1.3650.
Senior ECB policymakers have voiced concerns over the impact of the strong euro on the inflation outlook for the region in recent months. Draghi was testify on monetary policy at a hearing before the Economic and Monetary Affairs Committee of the European Parliament in Strasbourg later Monday.
The euro firmed up against the dollar and the yen on Friday after falling sharply in the previous session as worries over the fiscal stability of a major Portuguese lender sparked fears over the risk of contagion.
Concerns eased after Portugal's central bank said Friday it was satisfied that Banco Espirito Santo is able to fulfill its capital requirements.
Meanwhile, data on Monday showing that euro zone industrial output dropped sharply in May underlined concerns over the outlook for economic growth in the second quarter.
Eurostat reported that industrial output across the euro area fell by 1.1% from a month earlier in May, bringing the annual rate to just 0.5%. Industrial production in the euro zone's three largest economies, Germany, France and Italy, all fell on a month-over-month basis.
The euro moved higher against the yen, with EUR/JPY up 0.29% to, recovering from last Thursday's five month lows of 137.48.
Elsewhere, the dollar eased higher against the yen, with USD/JPY rising 0.12% to 101.46.
The dollar looked likely to remain within recent ranges ahead of congressional testimony by Federal Reserve Chair Janet Yellen later in the week.
Investors were awaiting fresh indications on the future direction of monetary policy after last week's minutes of the Fed's June meeting revealed little new information on when rates could start to increase.


Source By Breaking News Website | BreakingNews.WS