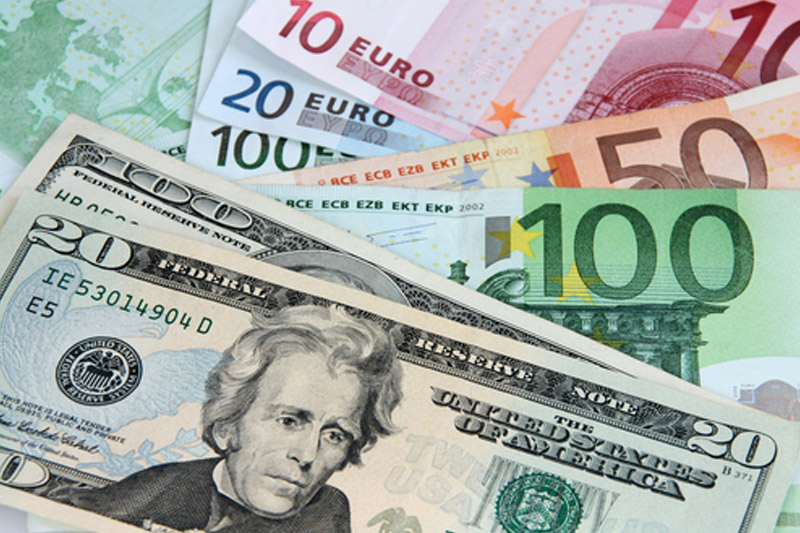 Euro off lows vs. dollar, remains weaker
Investing.com – The euro pulled back from three-and-a-half week lows against the broadly stronger dollar on Thursday after Spain reported third quarter growth and Germany said the number of people unemployed fell in this month.
EUR/USD was down 0.41% to 1.2580, off session lows of 1.2555.
The single currency found support after official data showed that the number of people unemployed in Germany fell by 22,000 this month, compared to expectations for a gain of 5,000.
The country's unemployment rate was unchanged at 6.7%.
The report came after data showing that Spain's economy grew 0.5% in the three months September, and expanded 1.6% on a year-over-year basis, both in line with forecasts.
A separate report showed that the annual rate of inflation in Spain remained below zero this month, falling 0.1% after declining 0.2% in September.
Germany was to release preliminary data on consumer prices later in the day.
The dollar remained broadly stronger after the Federal Reserve said Wednesday that it is winding up its quantitative easing program, signalling that it was confident the U.S. economic recovery would continue.
The Fed said targets for inflation and a reduction in unemployment were on track, but added that interest rates would remain close to zero for a "considerable time".
The U.S. central bank said that although the jobs market is strengthening, there is still room for improvement, but not "significant improvement," as it has said previously, in the labor market participation rate.
Markets were looking ahead to preliminary data on third quarter U.S. growth later in the trading day, with the consensus forecast for annual growth of 3.0%, down from the weather-related rebound of 4.6% in the second quarter.
The U.S. was also to release a report on initial jobless claims, after weekly jobless claims fell to a 14-year low earlier this month.
Elsewhere, the euro was lower against the yen, with EUR/JPY down 0.26% to 137.19.


Source By Breaking News Website | BreakingNews.WS