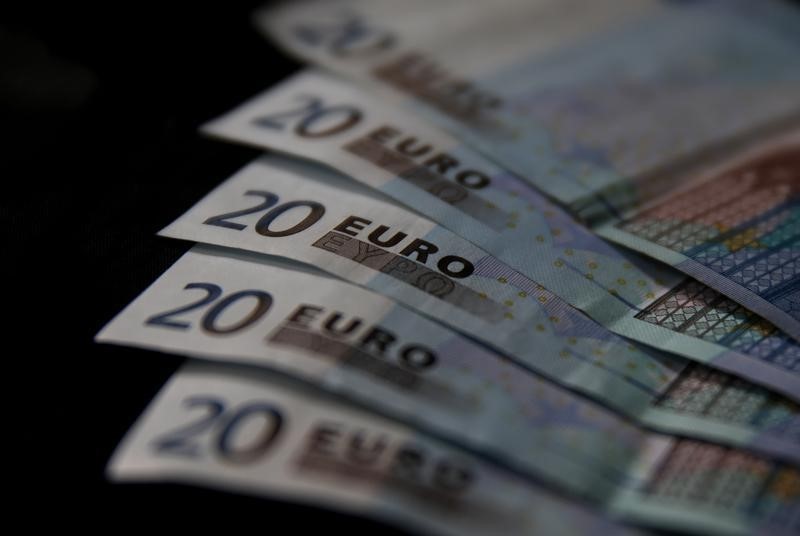 © Reuters. Euro moves higher against weaker dollar, but gains checked
Investing.com – The euro gained ground against the broadly softer dollar on Thursday, but gains were held in check as euro area bond yields fell to fresh lows a day after the European Central Bank said it expects to fully implement its trillion euro easing program.
EUR/USD was up 0.45% to one-week highs of 1.0729, off overnight lows of 1.0623.
The greenback remained under pressure after Wednesday's weak U.S. industrial output data added to signs that the economic recovery is slowing.
The Federal Reserve said industrial production fell 0.6% in March, the largest fall since August 2012 and worse than economists' expectations for a 0.3% decline.
The reports, coming on the heels of disappointing retail sales data, added to speculation that the U.S. central bank could push back hiking interest rates until late 2015 from midyear.
The upside for the single currency looked likely to remain limited after ECB President Mario Draghi played down speculation that recent signs of a recovery in the euro zone economy could see the bank scale back its buying program.
Draghi also played down concerns that the asset purchase program will struggle to find enough euro zone bonds to buy.
The yield on German 10-year bonds fell to new lows on Thursday, while the French 30-year yield fell further below 1%.
But the yield on 10-year Greek bonds jumped and the yield on 2-year bonds also spiked higher amid heightened concerns that Athens is no closer to reaching an agreement on economic reforms for bailout funds with its creditors, fuelling fears that Greece could be forced out of the euro zone.
Ratings agency Standard & Poor's downgraded Greece late Wednesday, saying it expected its debt to be "unsustainable."
Elsewhere, the euro moved higher against the yen, with EUR/JPY at 127.6. USD/JPY dipped 0.1% to 119.03, holding above Wednesday's lows of 118.78.
The U.S. dollar index, which measures the greenback's strength against a trade-weighted basket of six major currencies, eased to 98.21.


Source By Breaking News Website | BreakingNews.WS