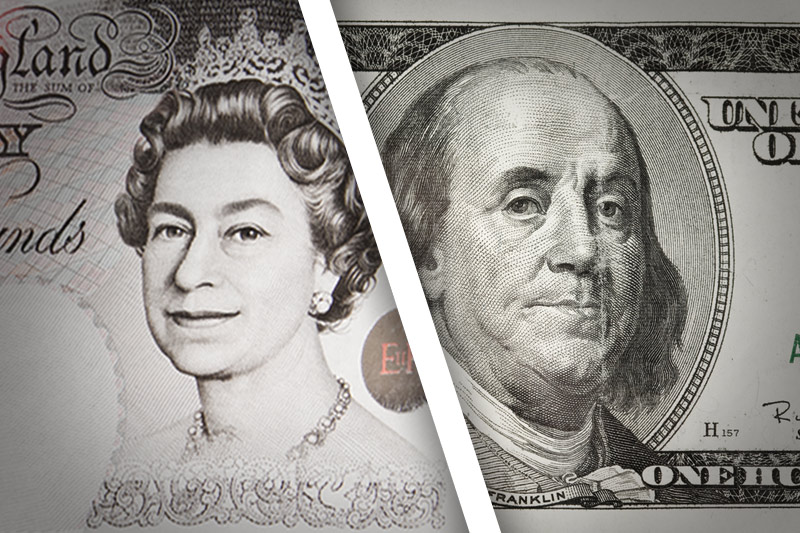 Investing.com – The pound softened against the dollar on Thursday after a regional manufacturing barometer in the U.S. blew past expectations, though better-than-expected U.K. home sales figures cushioned the pound's losses.
In U.S. trading on Thursday, GBP/USD was trading at 1.6032, down 0.05%, up from a session low of 1.6006 and off from a high of 1.6068.
 
Cable was likely to find support at 1.5999, Wednesday's low, and resistance at 1.6208, Monday's high.
Data released earlier revealed that the Chicago manufacturing purchasing managers' index jumped to 65.9 in October from 55.7 in September.
Analysts had expected the index to decline to 55.0.
The new orders component of the index jumped to a nine-year high of 74.3 from 58.9 in September.
The news boosted the dollar by fanning sentiments that the U.S. economy will pick up the pace of its recovery and eventually prompt the Federal Reserve to wind down its USD85 billion monthly asset-purchasing program, which keeps the greenback weak to spur recovery.
Elsewhere, the Department of Labor said the number of individuals filing for initial jobless benefits in the week ending Oct. 25 declined by 10,000 to a seasonally adjusted 340,000, in line with market expectations.
In the U.K., industry data showed that U.K. house prices rose 1% this month, more than the expected 0.7% increase after a 0.9% increase in September, which gave the pound support.
The pound, meanwhile, was up against the euro and down against the yen, with EUR/GBP down 1.11% at 0.8469 and GBP/JPY down 0.22% at 157.68.
On Friday, the U.K. is to publish data on manufacturing activity, a leading economic indicator.
The U.S. is to round up the week with a report from the Institute of Supply Management on manufacturing activity.


Source By Breaking News Website | BreakingNews.WS