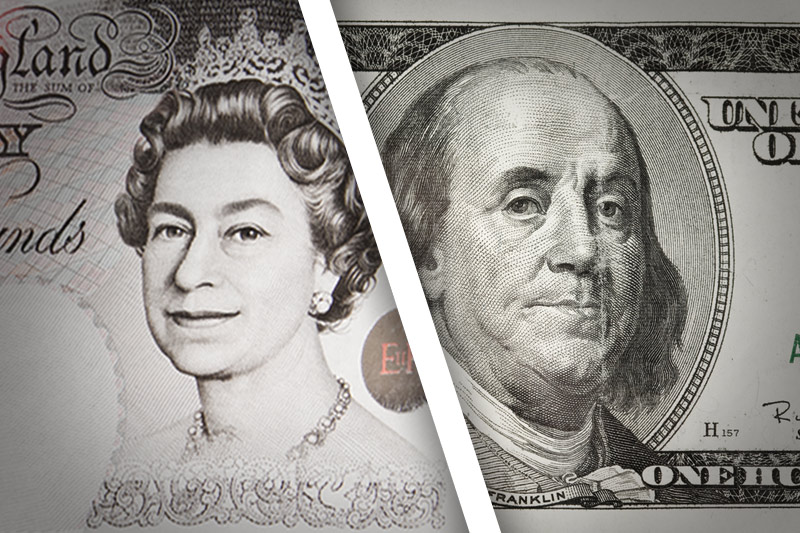 Pound slips as U.K. manufacturing barometer misses expectations
Investing.com – The pound dropped against the dollar on Tuesday after widely-watched U.K. manufacturing datat disappointed markets.
In U.S. trading on Tuesday, GBP/USD was trading down 0.05% at 1.7120, up from a session low of 1.7086 and off a high of 1.7148.
Cable was likely to find support at 1.6952, the low from June 25, and resistance at 1.7180, Friday's high.
Earlier Tuesday, the Office for National Statistics said U.K. manufacturing production fell 1.3% in May, the largest decline since January of 2013, confounding expectations for a gain of 0.4%.
Overall industrial production was down 0.7%, the biggest fall since August of 2013, bringing the annual rate to 2.3%.
The data spooked investors somewhat, stoking fears that U.K. economic recovery may not be a solid as hoped.
Still, the greenback saw headwinds of its own.
The Federal Reserve will release the minutes from its June policy meeting on Wednesday, and investors avoided the greenback ahead of time, as uncertainty persists as to what the U.S. central bank will do with interest rates.
While the labor market has shown some signs of improvement, markets still remain unclear as to how much time will pass from when the Fed will wrap up stimulus programs and when it will begin hiking benchmark interest rates.
U.S. Treasury yields edged lower on Monday due to the ambiguity, which trimmed the pound's losses.
The yield on the U.S. 10-Year Treasury note fell to a one-week low of 2.57% on Tuesday due to concerns that the Fed will remain dovish on interest rates despite improvements taking place in the labor market.
Last week, the Department of Labor reported that non-farm payrolls rose by 288,000 in June, easily surpassing expectations for an increase of 212,000.
Elsewhere, sterling was down against the euro, with EUR/GBP up 0.08% at 0.7950, and down against the yen, with GBP/JPY down 0.34% at 173.87.
Germany data revealed earlier that both imports and exports fell in May, which watered down the euro.
On Wednesday, expect the pair to move upon release of the minutes from the Federal Reserve's June policy meeting.


Source By Breaking News Website | BreakingNews.WS