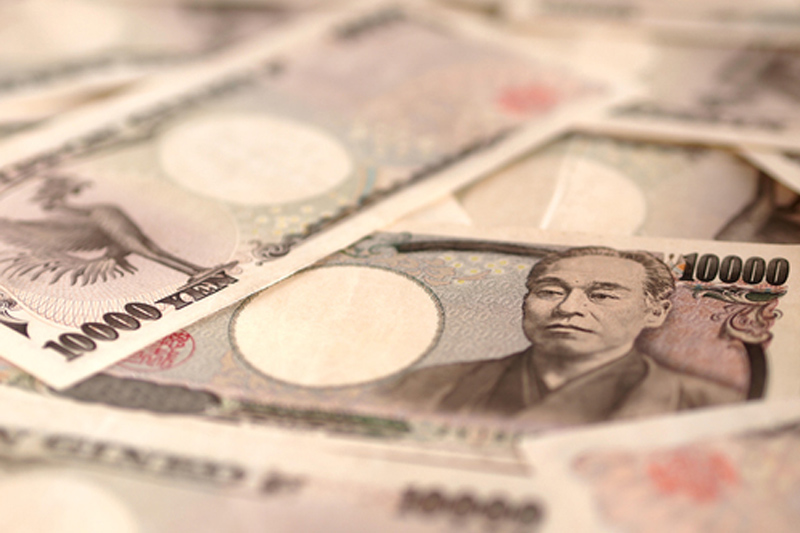 Japenese yen weaker in Asia
Investing.com – The Australain dollar and Japanese yen weakened slightly in Asia on Friday as investors weighed risks after President Barack Obama said the U.S. would assist in determining the cause of the crash of a Malaysia Airlines plane near the Russia-Ukraine border.
AUD/USD traded at 0.9338, down 0.14%, while USD/JPY traded at 101.20, up 0.03%, ahead of insight into monetary policy deliberations from last month's board meeting.
The Bank of Japan releases its minutes of the June 12-13 policy board meeting at 0850 Tokyo time (2350 GMT). Later, May cash earnings data are due at 1030 (0130 GMT).
Preliminary data released last month showed that the total average monthly cash earnings per regular employee in Japan rose 0.8%, posting the third straight year-on-year rise and the sixth gain in the past 12 months.
Then Japan Department Stores Association will release June sales at 1430 JST (0530 GMT). Combined same-store sales fell 4.2% from a year earlier to Y461.8 billion in May, posting the second straight drop, but the pace of
decline decelerated from the 12.0% slump in April after the sales tax was raised to 8% from 5%.
Overnight, the dollar weakened against most major currencies after a Malaysian Airplanes plane crashed in Ukraine along the Russian border, with reports the aircraft was shot down sending investors avoiding the greenback in favor of safe-haven assets like gold.
EUR/USD traded at 1.3517, down 0.07%.
Still, uncertainty as to what brought the plane down prevented the dollar from tanking, with many investors remaining in a wait-and-see mode before it becomes clear what happened.
Investors were tracking news reports that a Malaysian Airlines plane crashed in Ukraine, with wire reports quoting Ukraine authorities saying that the aircraft had been shot down.
The dollar dropped as investors awaited confirmation of the plane crash and its cause.
Mixed data took a back seat to the geopolitical concerns in Ukraine, which have tended to weaken the dollar in the recent past by stoking fears the crisis could slow U.S. recovery by pushing up oil prices and dampening commerce between U.S. companies with Russia and Europe.
The Federal Reserve Bank of Philadelphia said that its manufacturing index improved to a more than three-year high of 23.9 this month from June's reading of 17.8. Analysts had expected the index to dip to 16.0 in July.
The data came after the U.S. Department of Labor said the number of individuals filing for initial jobless benefits in the week ending July 12 declined by 3,000 to 302,000 from the previous week's total of 305,000.
Analysts had expected jobless claims to rise by 5,000 to 310,000 last week.
Separately, the U.S. Commerce Department said that the number of building permits issued last month fell by 4.2% to 963,000 units from May's total of 991,000. Analysts expected building permits to rise by 4.2% to 1.04 million units in June.
The US Dollar Index, which tracks the performance of the greenback versus a basket of six other major currencies, was down 0.01% at 80.57.
Markets on Friday will continue to track events surrounding the downed Malaysian Airlines plane.
Elsewhere, the U.S. is release preliminary data from the University of Michigan on consumer sentiment.


Source By Breaking News Website | BreakingNews.WS