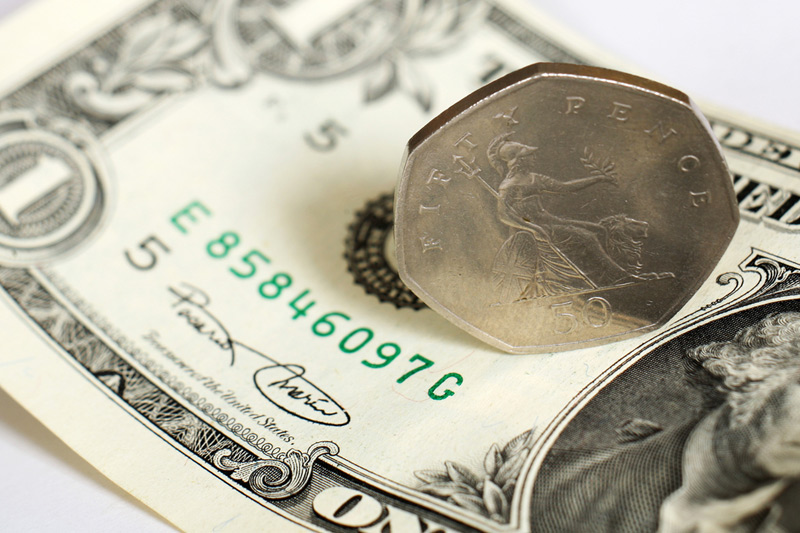 Pound slides to 14-month lows against dollar
Investing.com – The pound fell to 14-month lows against the dollar on Thursday, one day after the Bank of England cut forecasts for growth and inflation in its quarterly inflation report, prompting the market to push back expectations for a rate hike.
GBP/USD slid 0.12% to 1.5756, the lowest level since September 2013, from 1.5776 late Wednesday.
The drop in the pound came after the BoE said Wednesday that inflation is likely remain below its 2% target in the near term and fall below 1% at some point during the next six months. The bank now expects inflation to take three years to return to its 2% target.
The bank said the outlook for inflation had weakened due to steep declines in commodity prices and the sluggish outlook for global growth.
The annual rate of U.K. inflation fell to a five-year low of 1.2% in September.
The bank said it continued to expect economic growth of 3.5% this year but pared its forecast for growth in 2015 to 2.9% from 3.1% in August.
BoE Governor Mark Carney noted that since August markets had pushed back expectations for a rate increase to October of next year and added that investors were right to delay expectations.
Sterling slumped to two-week lows against the euro, with EUR/GBP rising 0.34% to 0.7910.
In the euro zone, data on Thursday showed that inflation in Germany remained weak last month but the rate of inflation in France ticked higher.
The annual rate of inflation in Germany was unchanged at 0.8% in October, but prices actually fell 0.3% from a month earlier.
A separate report showed that the annual rate of inflation in France, the euro area's second largest economy, rose to 0.5% last month, up from 0.3% in September and ahead of forecasts for 0.4%.
On a month-over-month basis prices were flat.
The data underlined concerns over persistently low levels of inflation in the euro area. The European Central Bank targets an inflation rate of close to, but just below 2%.


Source By Breaking News Website | BreakingNews.WS