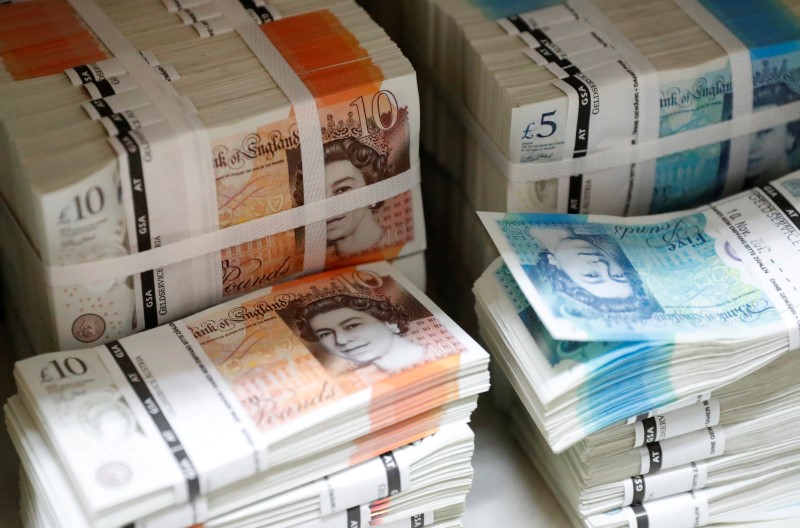 © Reuters.
Investing.com – The pound jumped to an intraday high on Friday after U.K. Prime Minister Boris Johnson said he thought there was a way forward for a Brexit deal with the European Union, adding that "there is work to be done."
His comments were made in regards to discussions with the Irish Prime Minister on Thursday.
When asked about Northern Ireland staying in the customs union, Johnson replied, "I think it would be wrong of me to give a running commentary on the negotiations."
Earlier in the session, EU negotiator Michel Barnier that Britain has accepted that it cannot erect a customs border as a solution to the backstop agreement. The two sides are racing to reach a deal before next week's EU summit.
GBP/USD soared 1.8% to 1.2658 as of 10:22 AM ET (14:22 GMT) while EUR/GBP tumbled 1.3% to 0.8724.
EUR/USD gained 0.5% to 1.1051.
Meanwhile, the U.S. dollar slipped 0.4% to 97.998 as trade optimism lead to a selloff on risk averse assets.
U.S. President Donald Trump is set to meet with Chinese Vice Premier Liu He, having told reporters on Thursday that talks were going "really well" and continued to Tweet as though a deal were immediate.
The U.S. dollar index, which measures the greenback's strength against a basket of six major currencies, was down 0.4% to 98.472 as of 10:35 AM ET (14:35 GMT).
The Japanese yen, which is seen as a safe haven in times of market turmoil, fell, with USD/JPY rising 0.5% to 108.52.


Source By Breaking News Website | BreakingNews.WS