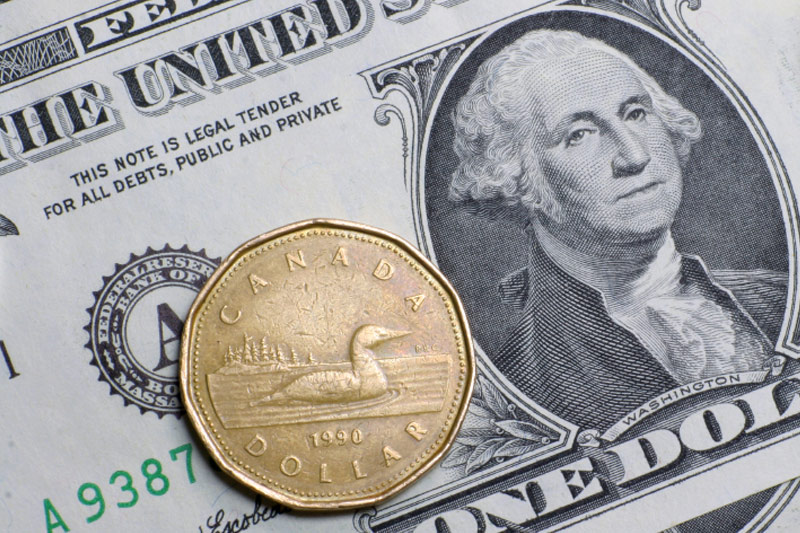 US dollar edges ddown to session lows against Canadian dollar
Investing.com – The U.S. dollar dipped to session lows against the Canadian dollar on Wednesday after data showed that Canadian housing starts rose unexpectedly in June.
USD/CAD touched lows of 1.0662 following the release of the data, holding above the six-month trough of 1.0619 set on July 3.
The pair was likely to find support at 1.0630 and resistance at 1.0690.
The Canada Mortgage and Housing Corporation reported that the annualized rate of housing starts rose to 198,185 last month from a downwardly revised 196,993 units in May. Analysts had expected Canadian housing starts to decline to 189,000.
The pair remained locked in a narrow range as investors positioned ahead of Federal Reserve meeting minutes due to be published later in the day.
Investors remained cautious amid concerns that recent U.S. data showing that the labor market is continuing to strengthen will not be enough to prompt the Fed to bring forward its timetable for raising interest rates.
Official data late last week showed that the U.S. economy added a larger-than-forecast 288,000 jobs last month, while the unemployment rate ticked down to 6.1%, the lowest in almost six years.
Markets were looking the minutes of the Fed's June meeting for further indications on its monetary policy stance. The Fed was widely expected to stick to its dovish stance amid concerns over ongoing slow growth in inflation and wages in the U.S.
Elsewhere, the loonie, as the Canadian dollar is also known, was close to its 2014 highs against the euro, with EUR/CAD slipping 0.11% to 1.4518, not far from the six-month trough of 1.4440 set last Thursday.


Source By Breaking News Website | BreakingNews.WS