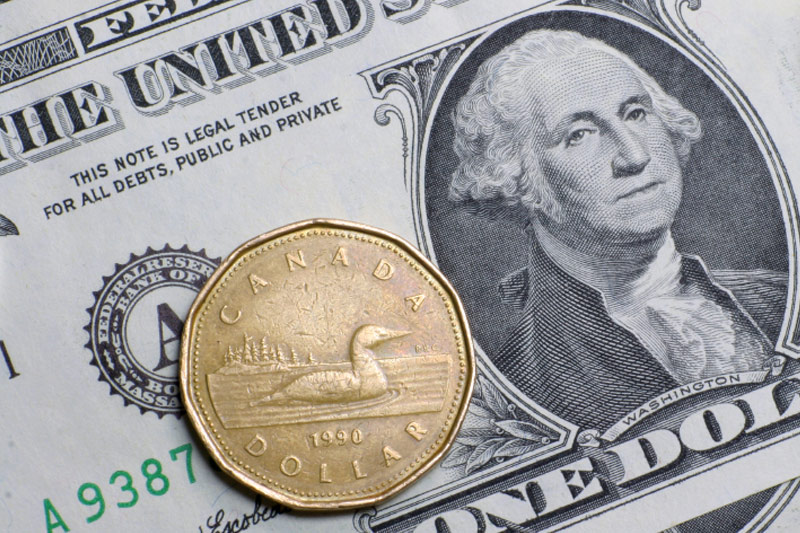 US dollar pushes higher against Canadian dollar
Investing.com – The U.S. dollar moved higher against the Canadian dollar in risk-off trade on Thursday as renewed concerns over the stability of Europe's financial sector hit market sentiment.
USD/CAD was up 0.19% to 1.0671 from 1.0648 late Wednesday.
The pair was likely to find support at 1.0630, Monday's low and an almost six-month trough and resistance at 1.0695.
Concerns over the financial health of Portugal's largest lender sent European equities markets lower on Thursday, while futures pointed to a lower open on Wall Street.
In the U.S. the Labor Department reported that the number of people who filed for unemployment assistance last week fell to a six-week low of 304,000, compared to expectations for an unchanged figure of 315,000.
In Canada, official data showed that the new housing price index inched up by 0.1% in May, missing forecasts for a gain of 0.3%.
The greenback had ended Wednesday's session lower against the loonie after the minutes of the Federal Reserve's June meeting revealed little new information on when the bank could start to hike rates.
The minutes showed that officials agreed to end the bank's asset purchase program in October.
Elsewhere Thursday, the loonie was fractionally higher against the euro, with EUR/CAD dipping 0.08% to 1.4518, holding above the six-month trough of 1.4440 reached last Thursday.


Source By Breaking News Website | BreakingNews.WS