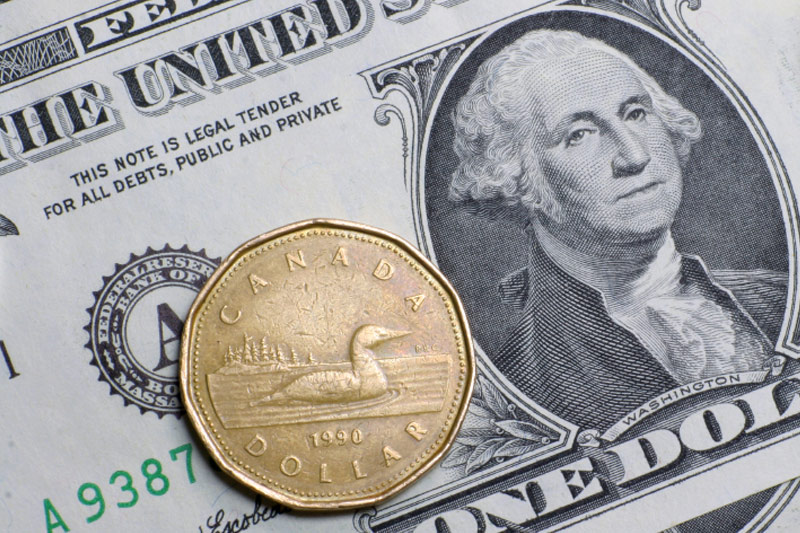 US dollar close to almost 3-week highs against Canadian dollar
Investing.com – The U.S. dollar was close to three week highs against the Canadian dollar on Tuesday as investors turned their attention to congressional testimony by Federal Reserve Chair Janet Yellen later in the session.
USD/CAD was up 0.13% to 1.0726, not far from Monday's highs of 1.0746.
The pair was likely to find support at about 1.0700 and resistance at 1.0775.
Traders were looking to Ms. Yellen's remarks later Monday for fresh indications on the future direction of monetary policy after last week's minutes of the Fed's June meeting revealed little new information on when rates could start to increase.
U.S. data release on Tuesday painted a mixed picture of the economic recovery.
The Commerce Department reported that U.S. retail sales rose just 0.2% in June, below forecasts for a 0.6% increase. Retail sales for May were revised up to 0.5% from a previously reported 0.3%.
A separate report showed that manufacturing activity in New York state rose to a four year high this month. The Empire state manufacturing index rose to 25.6 from 19.3 in June. Analysts had expected the index to decline to 17.0.
The Canadian dollar remained under pressure after unexpectedly weak domestic employment data last week indicated that the Bank of Canada would keep rates on hold at 1% at its upcoming policy meeting on Wednesday.
Elsewhere, the loonie, as the Canadian dollar is also known, was little changed against the euro, with EUR/CAD at 1.4592.
Data on Tuesday showing that German economic sentiment deteriorated unexpectedly in July added to concerns over the outlook for the recovery in the euro area.
The ZEW index of German economic sentiment fell to 27.1 this month, the lowest level since December 2012, from 29.8 in June. Analysts had expected the index to tick down to 28.0.


Source By Breaking News Website | BreakingNews.WS