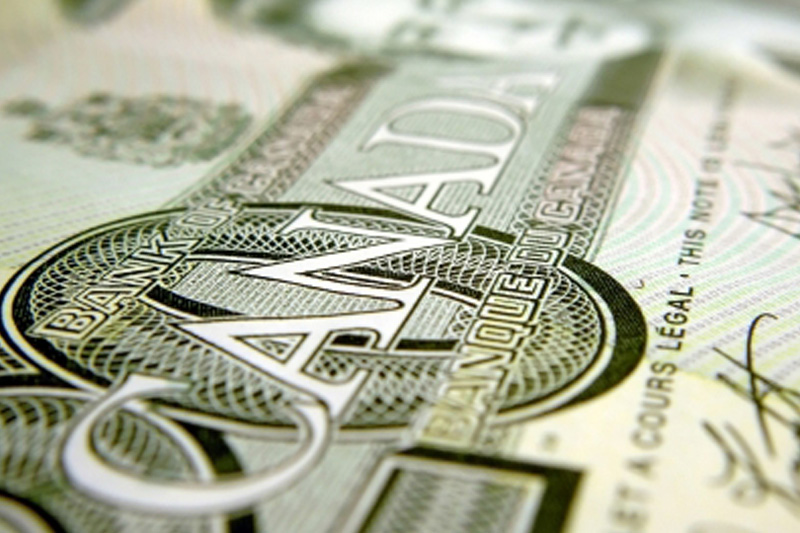 Greenback advances against loonie as Canadian data disappoints
Investing.com – The U.S. dollar rose against its Canadian counterpart on Tuesday, after downbeat Canadian wholesale sales data and as demand for the greenback remained broadly supported.
USD/CAD hit 1.2281 during early U.S. trade, the pair's highest since April 16; the pair subsequently consolidated at 1.2264, gaining 0.32%.
The pair was likely to find support at 1.2084, the low of April 17 and a three-month low and resistance at 1.2329, the high of April 16.
Statistics Canada earlier reported that wholesale sales fell 0.4% in February, disappointing expectations for a 0.5% rise. The change in wholesale sales for January was revised to a 2.9% drop from a previously estimated 3.1% decline.
Meanwhile, the greenback regained some ground after a recent string of soft economic data dampened optimism on the U.S. recovery, adding to uncertainty over the timing of a rate hike.
The loonie was higher against the euro, with EUR/CAD slipping 0.14% to 1.3111.
The euro remained under pressure after the ZEW Centre for Economic Research said that its index of German economic sentiment declined by 1.5 points to 53.3 this month from March's reading of 54.8. Analysts had expected the index to improve by 0.5 points to 55.3 in April.
However, the index of euro zone economic sentiment increased to a 14-month high of 64.8 in April from 62.4 in March, above forecasts for a gain to 63.7.
Sentiment on the single currency also remained fragile amid concerns that Athens is no closer to reaching an agreement on economic reforms for bailout funds with its creditors, fuelling fears that Greece could be forced out of the euro zone.


Source By Breaking News Website | BreakingNews.WS