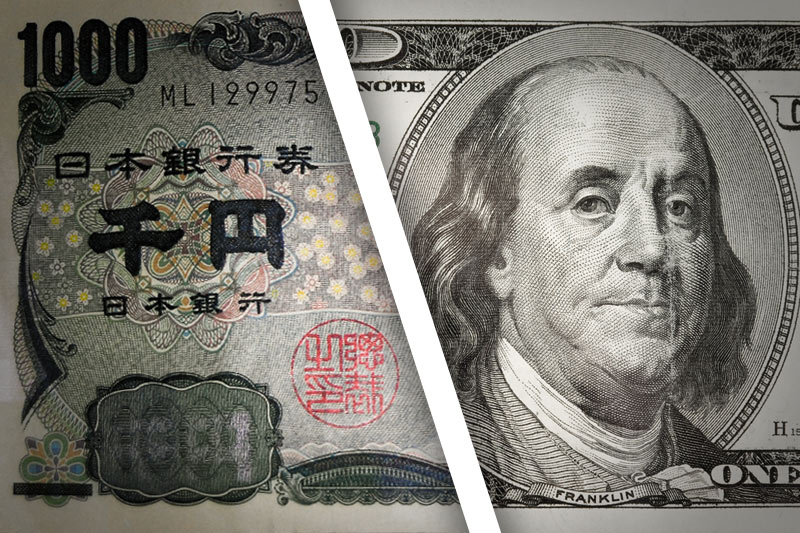 Investing.com – The yen firmed against the dollar on Friday after Japanese inflation figures came in stronger than expected.
The dollar, meanwhile, softened against the yen and other currencies amid ongoing uncertainty over the fate of monetary stimulus program in the U.S.
Stimulus programs such as the Fed's monthly USD85 billion bond-buying program weaken the dollar to spur recovery.
In U.S. trading on Friday, USD/JPY was trading at 98.13 down 1.17%, up from a session low of 97.96 and off a high of 99.41.
The pair was likely to find resistance at 99.41, the earlier high, and support at 97.63, the earlier low.
In Japan, official data earlier showed that the country's consumer price index rose 0.4% on year in June, beating expectations for a 0.3% gain, which strengthened the yen.
On a monthly basis, Japan's June inflation rate rose 0.2% from May, beating expectations for a 0.1% gain.
Meanwhile in the U.S., the Labor Department reported that the number of individuals filing for initial jobless benefits last week increased by 7,000 to 343,000 compared with expectations for a gain of 4,000 to 340,000.
The numbers weakened the dollar by keeping expectations alive that the Federal Reserve will continue stimulating the economy, especially by keeping its monthly USD85 billion bond-buying program in place.
Monetary stimulus programs weaken the dollar by keeping borrowing costs low across the economy.
Offsetting that data Friday, the Thomson Reuters/University of Michigan consumer sentiment rose more than expected in July, hitting 85.1from 83.9 in June.
Analysts had expected the index to rise to 84.0 this month.
The report also said that inflation expectations fell to 3.1% this month, from 3.3% in June.
The conflicting data kept the dollar lower though steady in a session that looked forward to next week, when the Bureau of Labor Statistics is scheduled to release its July jobs report, which could provide more insight as to when stimulus programs end.
The yen, meanwhile, was up against the pound and up against the euro, with GBP/JPY down 1.18% and trading at 150.94 and EUR/JPY trading down 1.15% at 130.30.


Source By Breaking News Website | BreakingNews.WS