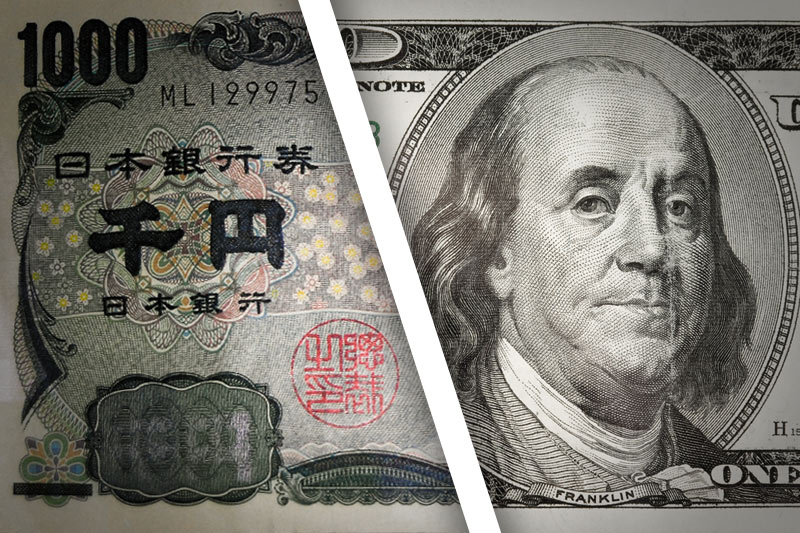 Investing.com – The U.S. dollar traded slightly higher against the yen during Friday's Asian session following the release of several Japanese data points.
In Asian trading Friday, USD/JPY inched up 0.02% to 97.30. The pair was likely to find support at 97.16, Wednesday's low, and resistance at 98.48, Tuesday's high.
Earlier Friday, Japan's Statistics Bureau said the country's consumer price inflation fell to 0.7% last month from 0.8% in August. Analysts expected the 0.7% reading.
In a separate report, the Statistics Bureau said Tokyo's core CPI, which excludes fresh food costs rose to 0.3% last month from 0.2% in August. Analysts expected a reading of 0.3%.
The Bank of Japan said Japan's corporate services price index was 0.7% last month after August's reading was revised up to 0.7% from 0.6%. Analysts expected a September reading of 0.8%.
The yen has recently risen a safe-haven alternative to the U.S. dollar and upside for the Japanese currency could be seen again if the Federal Reserve delays tapering of its easing program. Recent jobs data indicate delayed tapering is a real possibility.
In U.S. economic news out Thursday, the Department of Labor reported earlier that the number of individuals filing for initial jobless benefits declined by 12,000 to a seasonally adjusted 350,000. Analysts had expected U.S. jobless claims to fall by 22,000 to 340,000 last week.
Earlier this week, the Department of Labor reported that U.S. economy added 148,000 jobs in September, well below expectations for an increase of 180,000.
Elsewhere, AUD/JPY fell 0.25% to 93.38 while EUR/JPY inched down 0.03% to 134.22.


Source By Breaking News Website | BreakingNews.WS