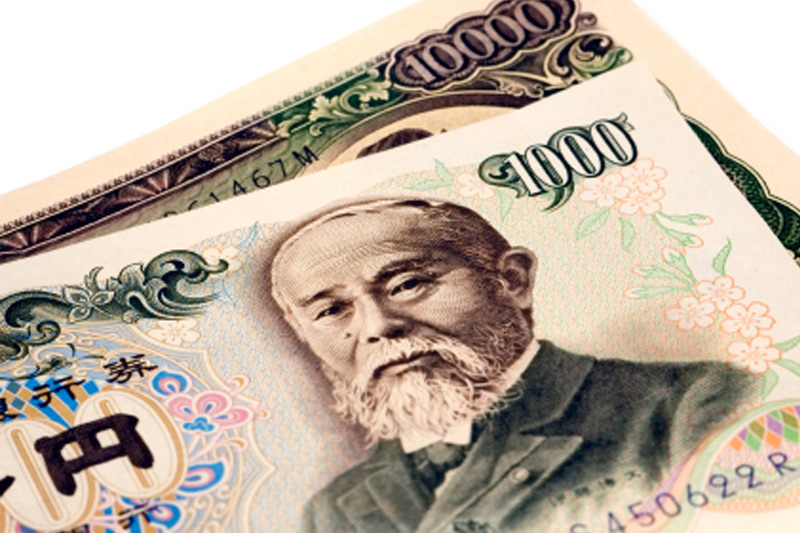 Yen slightly stronger in Asia
Investing.com – The yen was slightly stronger in early Asia on Friday ahead of consumer confidence data later in the day and with markets increasingly focused on concerns of a default by Greece on its sovereign debt.
USD/JPY changed hands at 118.98, down 0.05%, while EUR/USD traded at 1.0772, up 0.10%. AUD/USD traded at 0.7791, down 0.15%.
At 1400 Tokyo time (0500 GMT) comes Japan's consumer confidence data for March. In February the consumer confidence index marked the third straight rise, reaching the highest level since last August.
The U.S. dollar index, which measures the greenback's strength against a trade-weighted basket of six major currencies, eased 0.03% to 97.85 in Asia.
Concerns that Greece could default on its sovereign debt and leave the euro zone are high with substantial Greek payments looming over the next three months, S&P lowered the nation's long and short-term credit ratings on its sovereign debt to CCC+ from B- ahead of a critical meeting of euro group finance ministers next Friday in Latvia.
On Wednesday, German finance minister Wolfgang Schaeuble told the Council of Foreign Relations that practically no one expects Greece to make a series of key repayments by the meeting next week in Riga or anytime soon. Greece also owes the International Monetary Fund more than €1.10 billion by early June for a loan under the IMF's first bailout program in 2010. IMF head Christine Lagarde said Thursday that a payment delay in the coming weeks is "not recommendable."
The Hellenic Ministry of Foreign Affairs denied a report from the Financial Times that officials in Athens approached the IMF about a potential delay.
Overnight, the dollar remained broadly lower against a basket of other major currencies on Thursday, as the release of mixed U.S. data fuelled further uncertainty over the strength of the economy and the timimg of a rate hike.
In a report, the U.S. Department of Labor said the number of individuals filing for initial jobless benefits in the week ending April 11 increased by 12,000 to 294,000 from the previous week's total of 282,000.
Analysts had expected initial jobless claims to fall by 2,000 to 280,000 last week.
Separately, the U.S. Commerce Department said that the number of building permits issued in March declined by 5.7% last month to 1.039 million units from February's total of 1.102 million. Analysts expected building permits to fall by 2.0% to 1.080 million units in March.
The report also showed that U.S. housing starts rose by 2.0% in March to hit 926,000 units from February's total of 908,000 units, below expectations for an increase of 15.9% to 1.040 million.
In addition, the Federal Reserve Bank of Philadelphia said that its manufacturing index improved to a four-month high of 7.5 this month from March's reading of 5.0. Analysts had expected the index to rise to 6.0 in April.
Sentiment on the euro remained vulnerable however after the European Central Bank said Wednesday it expects to fully implement its trillion euro quantitative easing program.
ECB President Mario Draghi played down speculation that recent signs of a recovery in the euro zone economy could see the bank scale back its buying program. Draghi also played down concerns that the asset purchase program will struggle to find enough euro zone bonds to buy.