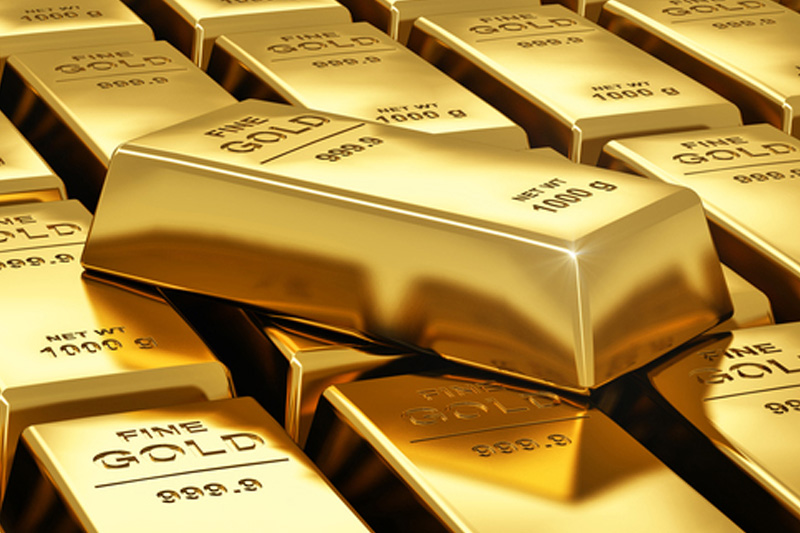 By Barani Krishnan
Investing.com – Gold longs got the shot in the arm they wanted after the European Central Bank's rate cut and promise quantitative easing Thursday. That pushed the yellow metal to one-week highs above $1,500 in anticipation of similar dovish action from the Federal Reserve.
U.S. gold futures for December delivery surged almost $30 per ounce at the session highs before paring those gains on profit-taking to settle up $4.20, or 0.3% at $1,507.40 on the Comex division of the New York Mercantile Exchange. The session high was $1,531.95, a peak since July 6. Just on Tuesday, December gold hit a near-one-month low of $1,494.45.
Spot gold, reflective of trades in bullion, returned under $1,500 after shooting above that resistance earlier. At 2:35 PM ET (18;35 GMT), bullion was trading up $2.21, or 0.2%, at $1,499.04. Thursday's session high was $1,524.28 versus the August 13 low of $1,486.59 it hit on Tuesday.
The ECB cut its deposit rate to a record low of -0.5%, while promising that rates would stay low for longer. It said it would restart bond purchases at a rate of 20 billion euros a month from Nov. 1. The eurozone action pressures the Fed, which holds its next policy meeting Sept. 17-18, to respond with dovish measures of its own kind.
"The notion of QE infinity, until inflation 'converges' to 2%, represents a dovish tilt from the ECB and will continue to see rates moving lower amid reach for yield, ultimately supporting gold," Canadian brokerage group TD Securities said in a note.
"With the ECB setting a dovish tone, and (President Donald) Trump continuing his Twitter push for lower rates, it is likely the market will be looking for more dovishness from the Fed heading into next week," it added.
Trump, who has lambasted Fed Chairman Jerome Powell for months now for not cutting rates more aggressively, tweeted on Wednesday that the "boneheads" at the central bank should cut rates to "ZERO, or below"
Most traders expect the Fed to trim rates by 25 basis points next week, similar to its July cut. Investing.com's Fed Rate Monitor Tool assigned a 90% chance on Thursday for such Fed action.
TD Securities said while the U.S. central bank might disappoint precious metals longs desiring a bigger rate cut, there would still be enough wind in gold's sails for the time being.
"The underlying economic weakness, dovish central bank tilt, and shortage of safe-haven assets as the negative yielding debt pile surges, still suggests the path of least resistance for gold and friends is higher," it added.