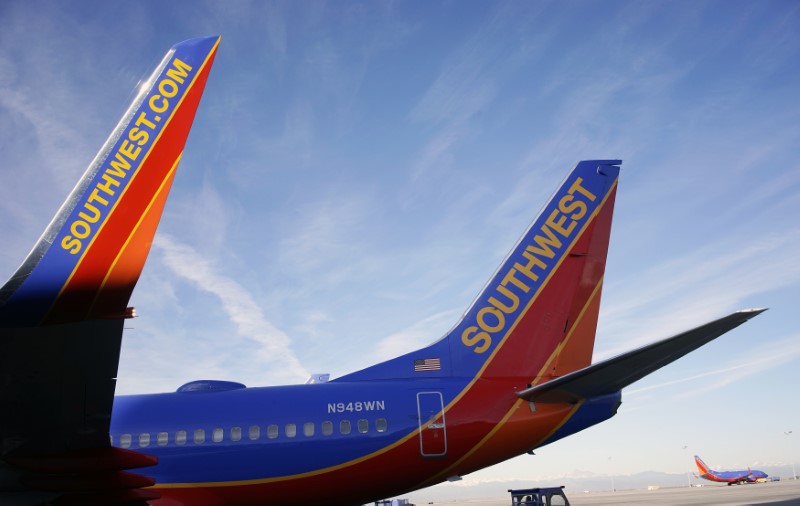 © Reuters.
Investing.com – Boeing (NYSE:BA) shares were down 1.5% and were subtracting 35 points from the Dow Jones Industrial Average after Southwest Airlines (NYSE:LUV) said it doesn't expect its 737 Max 8 planes to be flying before March.
The Boeing (NYSE:

BA

) loss was the largest contributor to the Dow's small decline on Friday.
The airline is Boeing's biggest customer and had 34 of the planes in its fleet – 4.5% of the total – when they were grounded on March 13. In its 10Q SEC filing, Southwest said it was expecting a fourth-quarter Federal Aviation Administation approval to return the planes after upgrades to its systems and pilot retraining. For Southwest, that translated into service availability in early February. Now because of continuing uncertainty on when the approvals will come, Southwest is now targeting March 6. But even that date could be moved back, Southwest said.
The groundings also mean Southwest won't be taking delivery of seven more 737 Max planes this quarter and is supposed to get 34 more after that.
Southwest shares were off 0.2% Friday afternoon.


Source By Breaking News Website | BreakingNews.WS