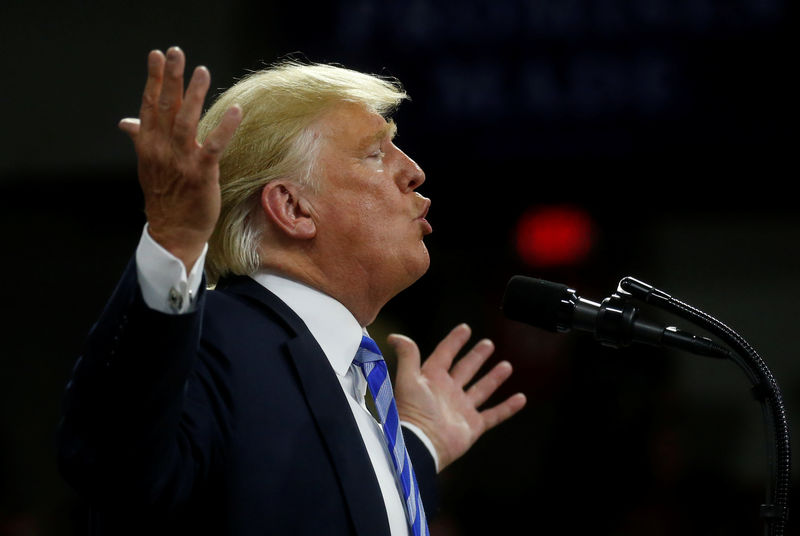 © Reuters.
Investing.com – President Donald Trump said he had agreed "very substantial phase one deal" with China, and said talks on phase two would start "almost immediately." Trump also reportedly urged the Federal Reserve to cut rates despite the announcement of the partial trade deal.
The trade negotiations between the U.S. and China could span over three phases, or may be completed in just two, Trump said. Phase one of the agreement included intellectual property, financial services and purchases of agriculture goods, Trump said. Phase two of the deal would focus on technology transfer.
Following the deal, Treasury Secretary Mnuchin reportedly said the U.S. would halt tariffs on Chinese goods that are set to go into effect on Oct. 15. But tariffs that are set to go into effect in December were not scrapped, CNBC reported, citing comments from United States Trade Representative Robert Lighthizer.
The sentiment from China on the talks was also positive, with Vice Premier Liu He saying a lot of progress had been made. U.S. stocks surged on Friday, with the

S&P 500

closing more than 1% higher.


Source By Breaking News Website | BreakingNews.WS