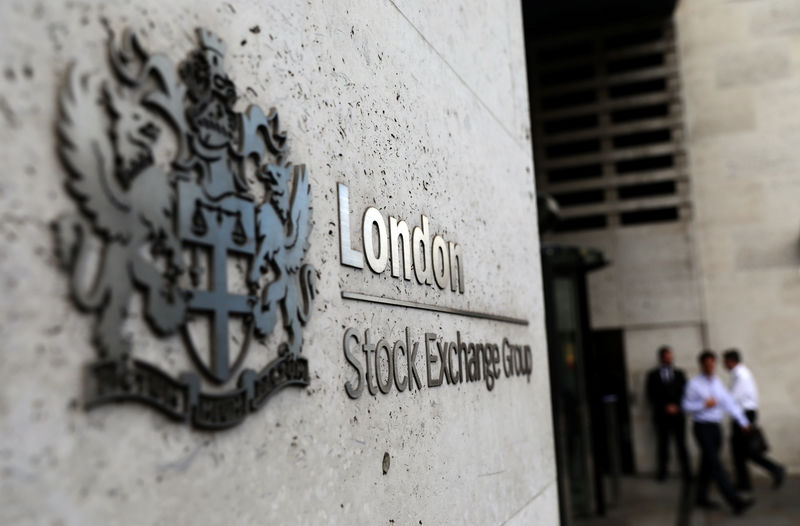 © Reuters.
Investing.com — Here is a roundup of regulatory releases from the London Stock Exchange on Friday, 8th November.
International Consolidated Airlines Group (LON:

ICAG

), the parent of British Airways, Iberia and Aer Lingus, said it's cutting its medium-term target for earnings per share growth to at least 10% from at least 12% previously.
That reflects a reduced forecast for capacity growth: the group now sees available seat-kilometers rising only 3.4% a year through 2023 from a previous estimate of 6%.
It's also changing the way it reports capital expenditure, stripping out any proceeds from sale of property, plant and equipment and intangible assets. As such, the new, 'gross' annual capex requirement is seen at an average of 4.7 billion euros ($5.2 billion), whereas the old 'net' capex spend had been estimated at 2.6 billion euros.
The estimate for levered free cash flow remained the same at 2.1 billion euros a year, while leverage is still to be contained at or below 1.8 times EBITDA.
IAG's passenger traffic growth slowed in October to 3.4%
Pharma group AstraZeneca (LON:

AZN

) reported successful Phase III trials for its roxadustat drug, used to treat anemia in patients suffering from chronic kidney disease.
It said it expects to make a regulatory submission for the drug to be approved in the U.S. by year-end.
Games Workshop (LON:GAW) said that trading through the start of November had continued well, and that it expects sales for the six months through Dec. 1 to be over 140 million pounds, while profit before tax will be more than 55 million.
It cited a significant increase in royalty income, driven by the timing of guarantee income on signing new licences.
Annuities specialist Phoenix Group (LON:

PHNX

) said Chief Executive Clive Bannister is to retire on March 10, 2020. He'll be succeeded by Andy Briggs, who is joining on Jan. 1.
Briggs was formerly CEO of Friends Life, Managing Director of Scottish Widows, CEO of the retirement income division at

Prudential

(LON:

PRU

) and chairman of the Association of British Insurers.
Royal Mail

(LON:

RMG

) said it's seeking an injunction to stop a planned strike by the Communication Workers Union, alleging orchestrated breaches of the law on postal ballots.
The company said it believes senior CWU officials, have been sabotaging the ballot to secure approval for strike action.
Lloyds (LON:

LLOY

) insurer Beazley (LON:

BEZG

) raised its combined ratio forecast for the year on Friday and set aside $80 million to cover claims, from hurricane Dorian and two typhoons.
Beazley said it expects its full-year combined ratio to be between 100% and 102%, indicating that it expects a slight loss.
At the same time, it said its gross premiums rose 12% in the first nine months of the year, while its investment return year-to-date was 5.3%, thanks to a strong performance by global bonds.
The vote would give the union permission to disrupt Royal Mail's business during the key Christmas season.


Source By Breaking News Website | BreakingNews.WS