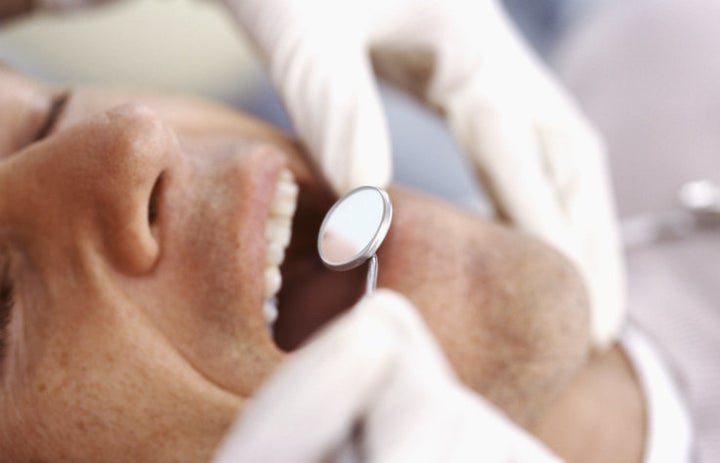 Vernon Hill grew up in northern Virginia not far from where Deamonte Driver lived in Prince George's County, Maryland. When Vernon Hill's little one, Duffy, was diagnosed with 11 bad teeth they were surgically removed and life went on. The $2,400 cost of little Duffy's medical procedure was covered by health care insurance.
Deamonte Driver had a bad tooth, too. His mother had worked at some low wage jobs that didn't provide health care coverage, and the family had struggled financially and spent some time living in a homeless shelter. Deamonte's Medicaid lapsed and he had no health care insurance. It would have cost about $80 to remove his bad tooth when it first started to ache. The ache got worse and then the infection from the tooth spread. The tooth was eventually removed, but by then the infection had spread to his brain. Deamonte underwent brain surgery… twice. Early on Sunday morning, February 25, 2007, Deamonte Driver died. He was 12 years old. The story made the Washington Post a few days later under the headline, "For Want of a Dentist."
Vernon Hill boasted about the insurance coverage he provided for his little Duffy, insurance coverage that paid for Duffy to see a doctor and for the removal of 11 bad teeth. As Vernon said in a recent interview with Fortune magazine, when it comes to those we consider "members of the family," "people will want to save them with kidney transplants and hip replacements." Vernon said of the potential market for the kind of insurance he had for little Duffy: "This business will be huge."
The business that has Vernon Hill all excited is medical insurance coverage for pets. Duffy is Vernon Hill's dog.
Vernon Hill grew up in a good home, attended Wharton, and made a fortune in banking. He, his wife, and his dog Duffy live in their 50,000 square foot main mansion called Villa Collina, a structure that is among the biggest and most opulent personal residences in America complete with its own vineyard, a 15-foot glass chandelier in the entry way that was custom made in Italy, a marble staircase crafted by artisans in Venice, and an indoor facility to grow fresh lemons and oranges and orchids.
Deamonte Driver, at times, didn't have a home. He died at Children's Hospital in Washington after the infection from his bad tooth went untreated and spread to his brain.
If Deamonte Driver had health care coverage on par with Vernon Hill's dog he wouldn't have died. It's a sad commentary that in 21st America a rich man's dog fares better than a poor woman's child.
Senate Minority Leader Mitch McConnell has threatened to filibuster and bring Congress to a halt if the Bush tax breaks for the richest Americans like Vernon Hill aren't extended. Conservative will go to the mat to oppose a 4.6 percent tax hike for the richest two percent of Americans, those earning more than a quarter-million dollars in taxable income a year. They also pledge to repeal "Obamacare," what they call "socialized medicine," if they win control of Congress.
Data published this week paints a bleak economic picture. About 1 in 6 Americans live below the poverty line and about 1 child of every 5 falls into that group. More than 50 million Americans do not have health insurance. Duffy the Dog does. The distance between have and have-not keeps growing wider. Sometimes it seems the battle is philosophical and applies only in theory, but how do you ignore dead children that should be alive and families that are just one injury or one major illness away from financial ruin? That ought to be enough to snap reasonable and compassionate human beings back to the reality of the disgrace that exists right here in the richest country on the planet.
Before getting all worked up over tax breaks for the extremely wealthy how about we provide medical coverage for the extremely vulnerable? What does it say about us when "treated like a dog" has become an aspiration?


Source By Breaking News Website | BreakingNews.WS